POD Upload Tool – Upload your designs to Print on Demand Platforms Automatically
POD Automation Software – Automatic Design Upload, Print on Demand Upload Automation
Upload all your designs automatically to various POD platforms like: Merch by Amazon, Redbubble, Spreadshirt, and much more by using the a POD Upload Tool. Save time, upload more designs. Publish your designs on all print-on-demand platforms fast and easy. Be more efficient by Automation and use the POD upload automation tool for uploading your images, designs, shirts, and t shirts. 
Research & Upload
für dein Print On Demand Business
Ein Research Inspiriert Von Profis
Mache deinen research bei Amazon, Redbubble, Spreadshirt, …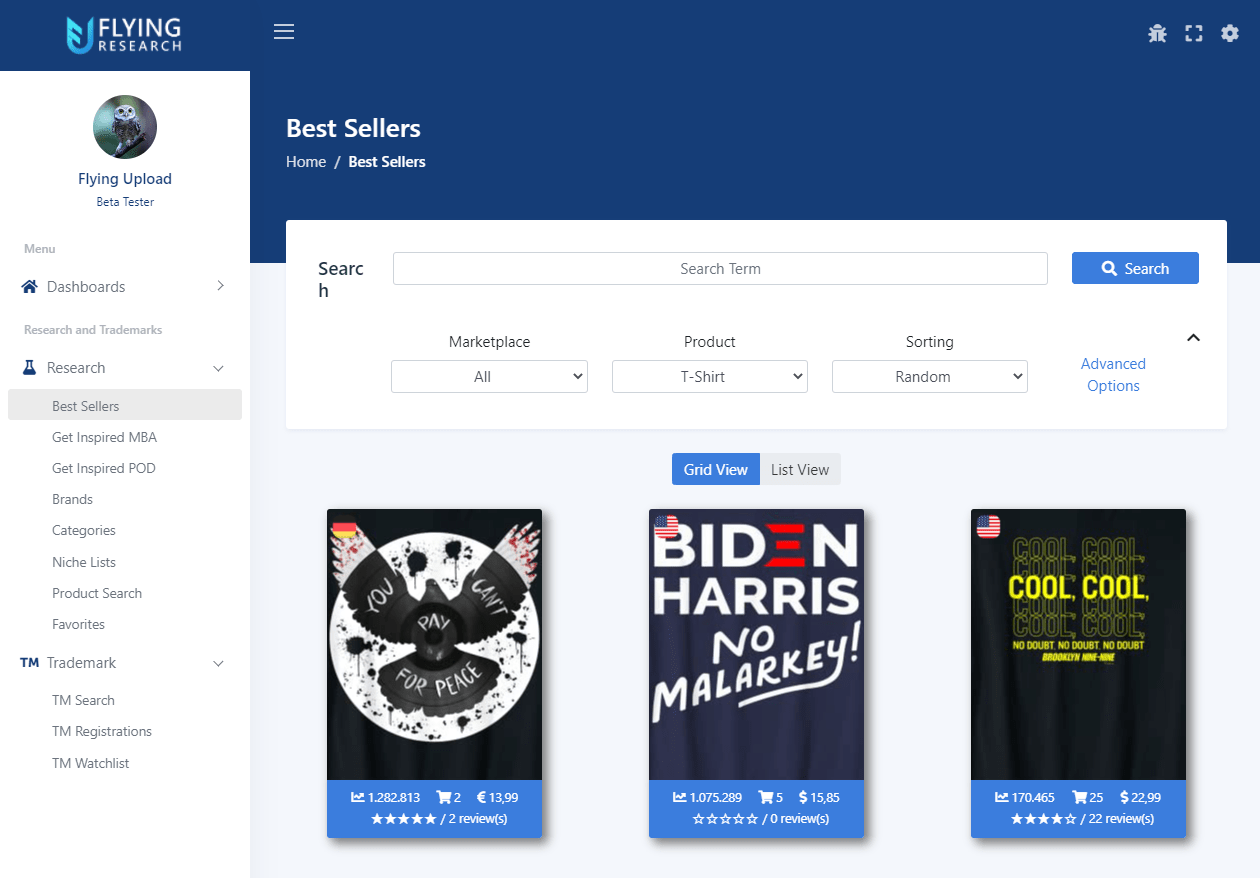 Ein Research zum verlieben
Merch by Amazon & KDP

Marktplätze: US, UK, DE, FR, ES, IT

NEU Spreadshirt & Redbubble

Bestseller

Nischenliste, Kategorien, Marken,…

BSR & Preisentwicklung

Super einfach und leicht zu bedienen
Neue Designs, neue Trends, BSR-Jagd

Finden neue Ideen und Nischen

Amazon, Spreadshirt und Redbubble

Entdecke neue Trends

Speiche Designs als Favoriten

Umfangreiche Sucheinstellungen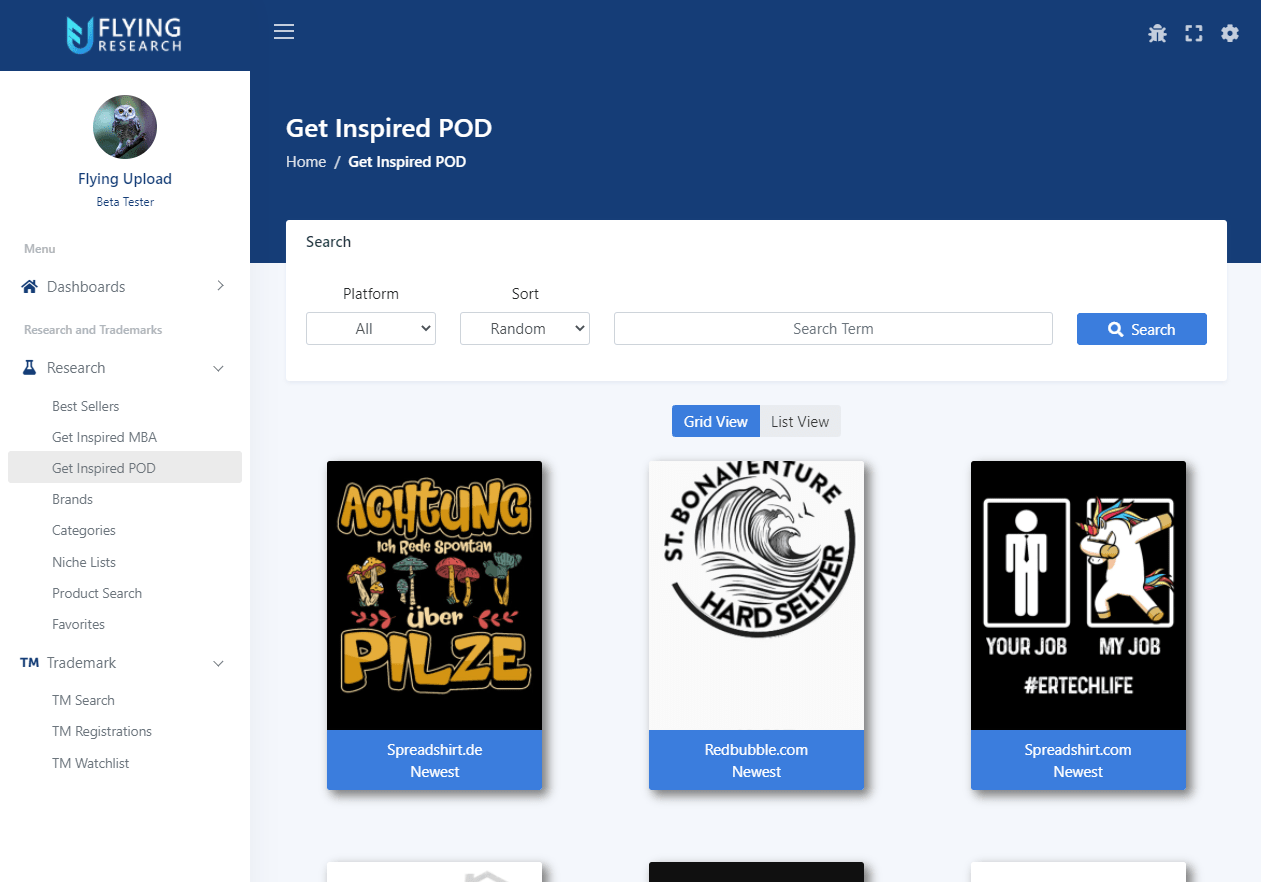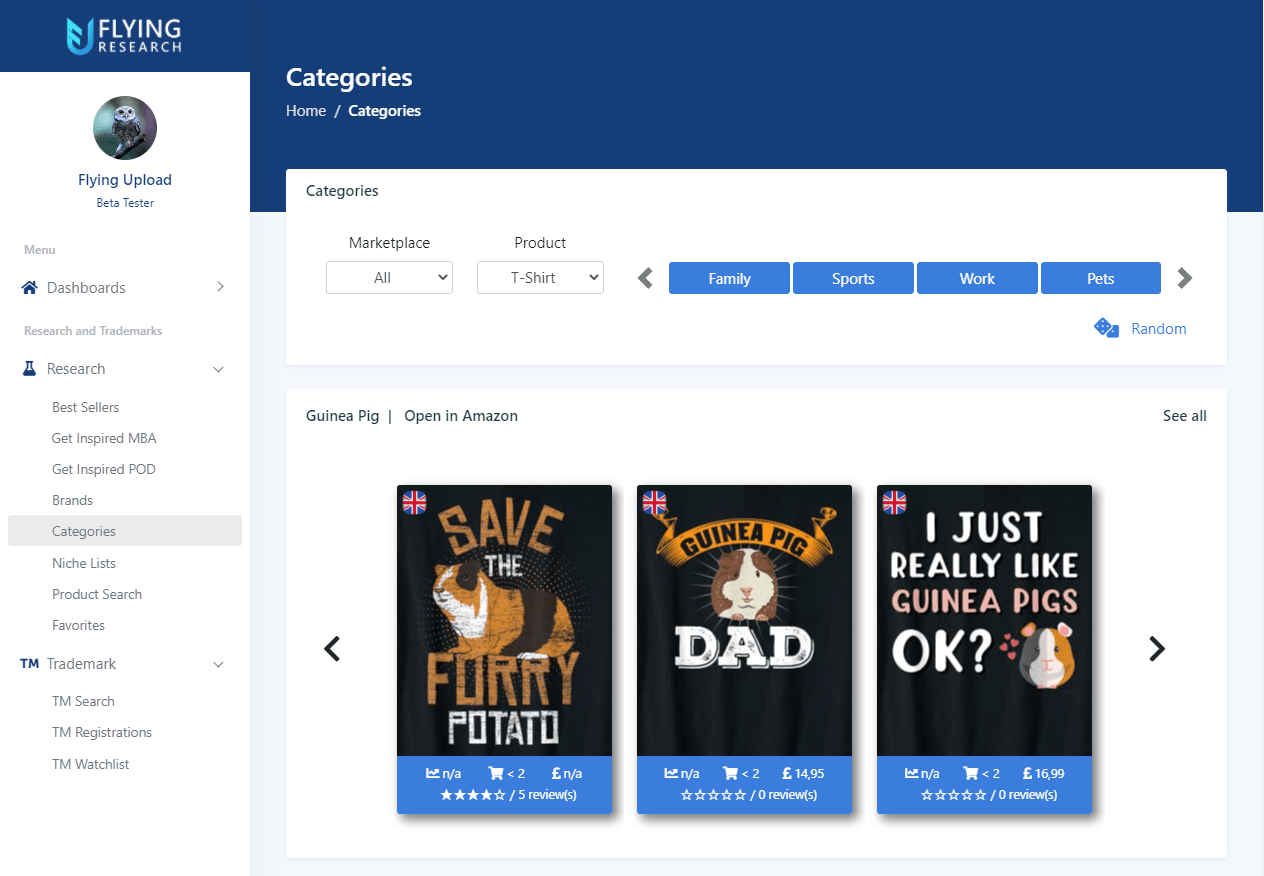 Kategorien & neue Nischen
Finde profitable Nischen

Entdecke neue Kategorien

Sehe alle offiziellen Marken

Informative Design Detailansicht

Kategorien in der Suche öffnen
Finde profitable Nischen

Trends der Nischen

Statistische Aswertungen

Vergleiche Designs miteinander

Finde nischenbezogene Keywords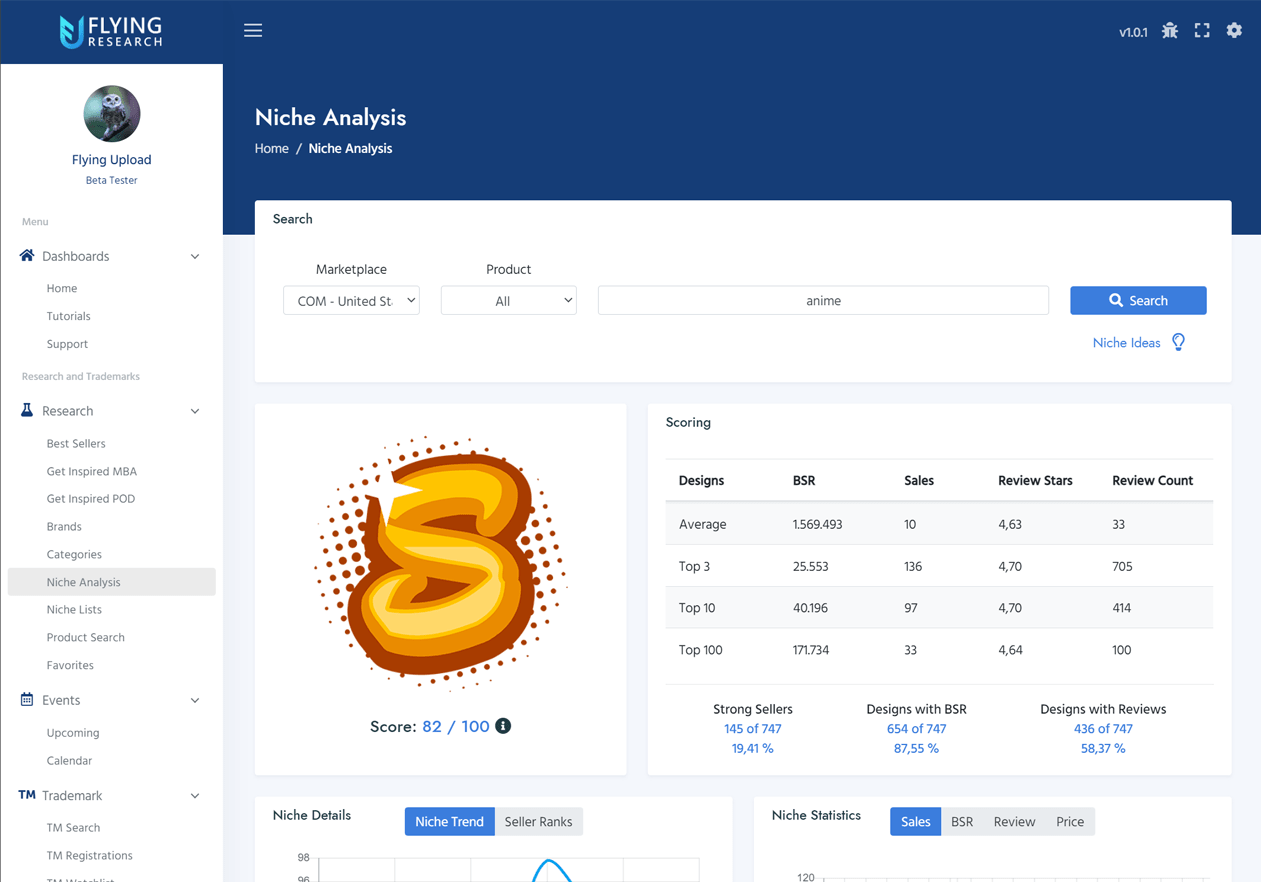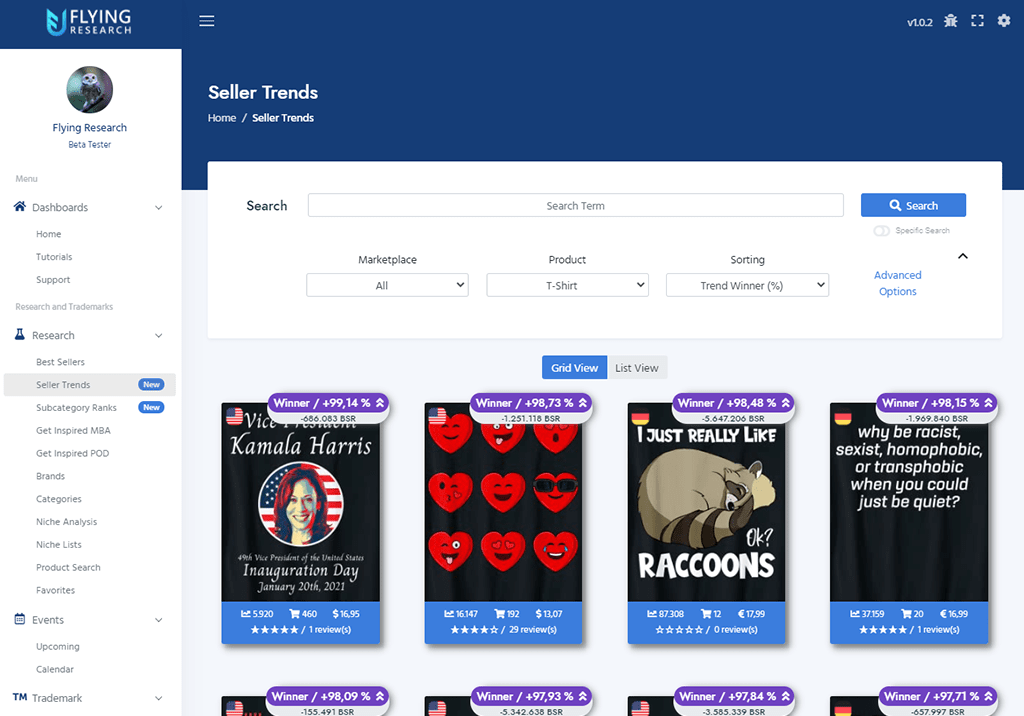 Seller Trends & Newcomers 
Verfolge Verkaufszahlen

Finde BSR Gewinner und Verteidiger

Finde neue und aufsteigende Trends

Finde Newcomer Designs

Sehe alle Verkaufsverbesserungen
Finde profitable Kategories

Beschrenke dich nicht auf den BSR

Alle Marktplätze und Kategorien

Finde categorien in anderen Ländern 

Suche nach konkurenten in nischen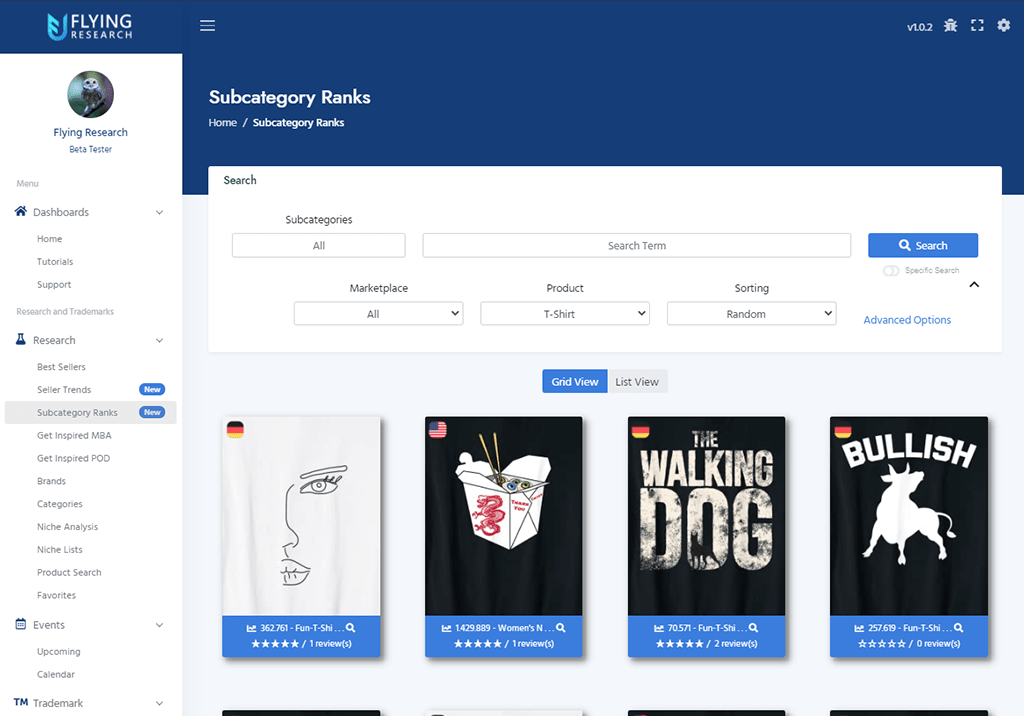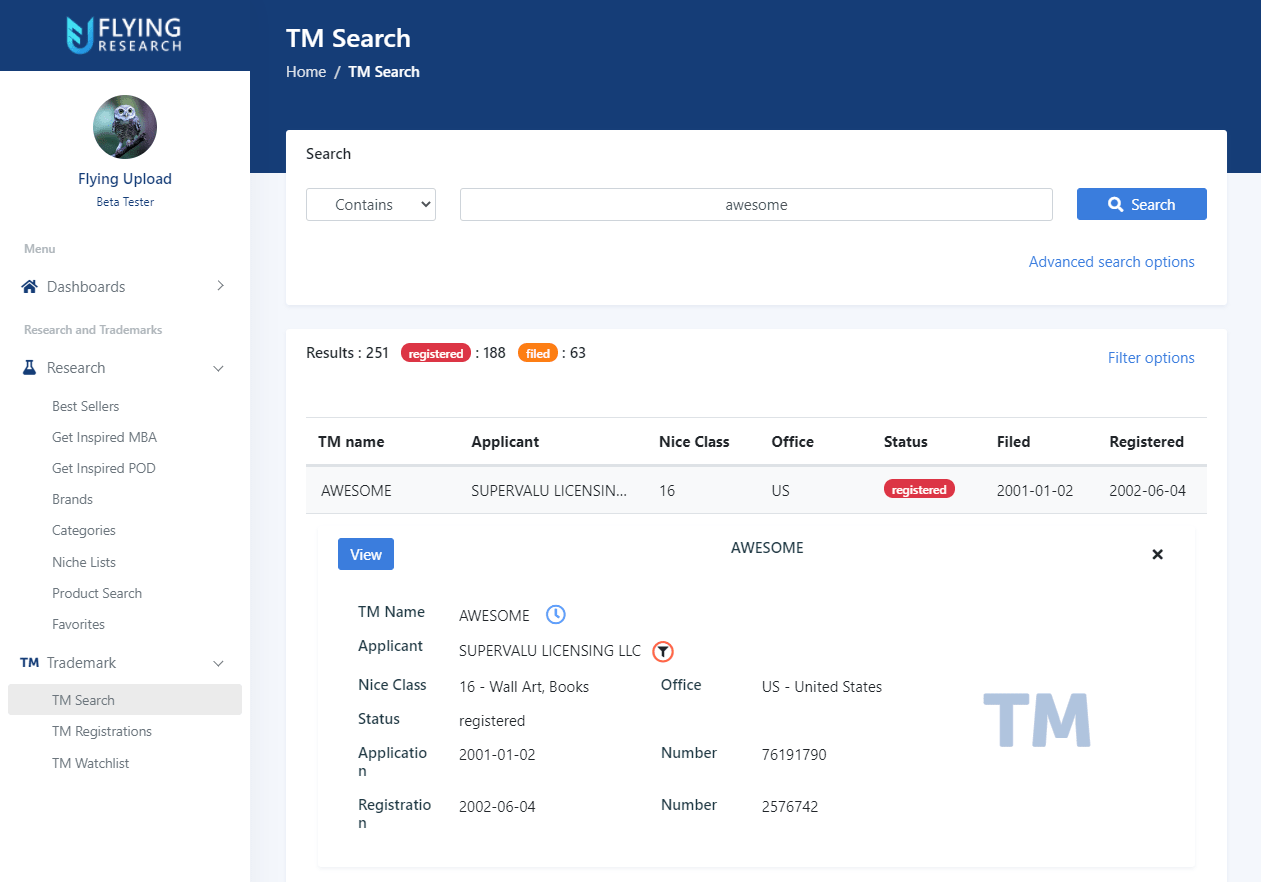 Prüfe deine Trademarks

Filtere nach Land, Nizza Klassen, …

Siehe neue TM-Registrierungen

Erstelle eine individuelle Watchlist

Überwache deine Watchlist
---
Genieße den Research und finde jetzt neue Ideen und profitabel Nischen!
Eine Benutzeroberfläche zum Verlieben
Einfache, übersichtliche Oberfläche zum beschriften deiner Designs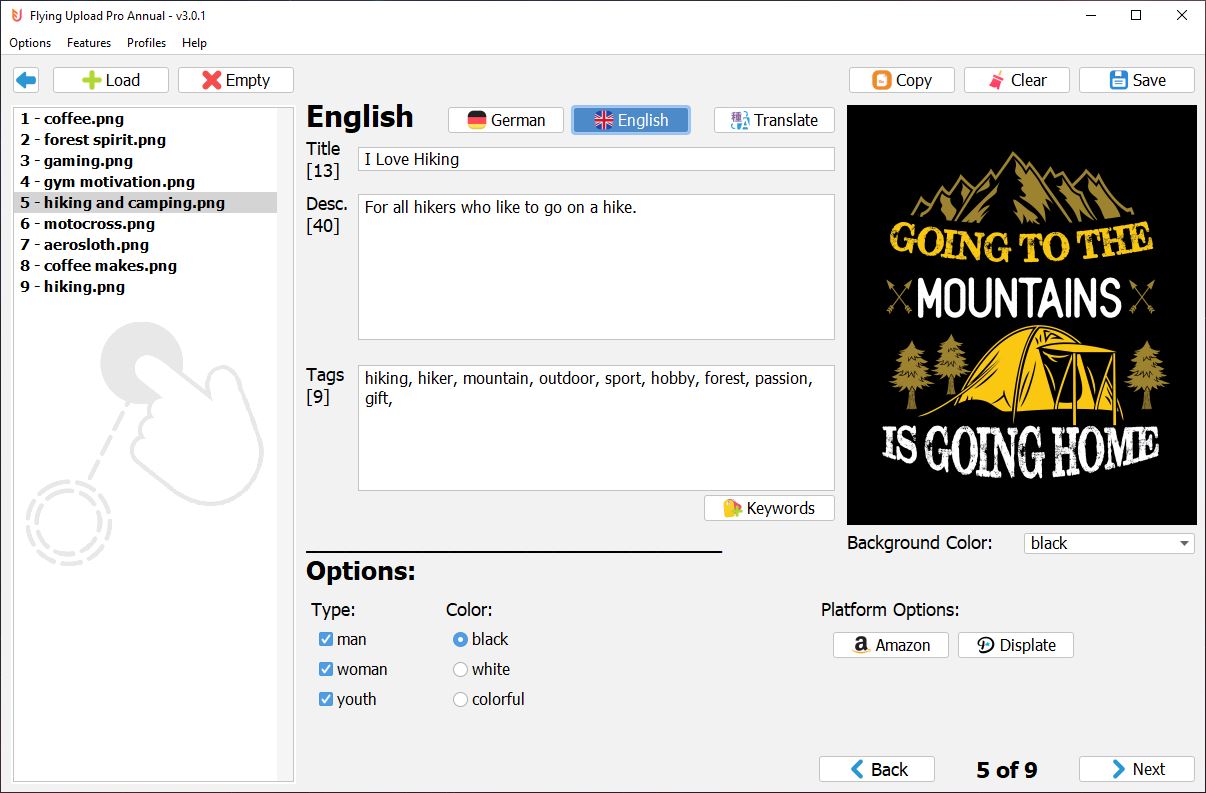 Die Oberfläche die du liebst
Super einfach und leicht zu bedienen

Ziehe deine Bilder per Drag & Drop hinein

Endlich keine Excel-Spalten mehr

DeepL API Integration

Speichern und wiederverwenden der Daten
Vermeide Klagen und rechtliche Probleme

Alle Nizza Klassen, die für POD / KDP relevant sind

Alle Institutionen: WIPO, EUIPO, DE, US, UK, FR, IT und ES

Finde und ersetze Trademarks per Klick

Integriert in deinen Workflow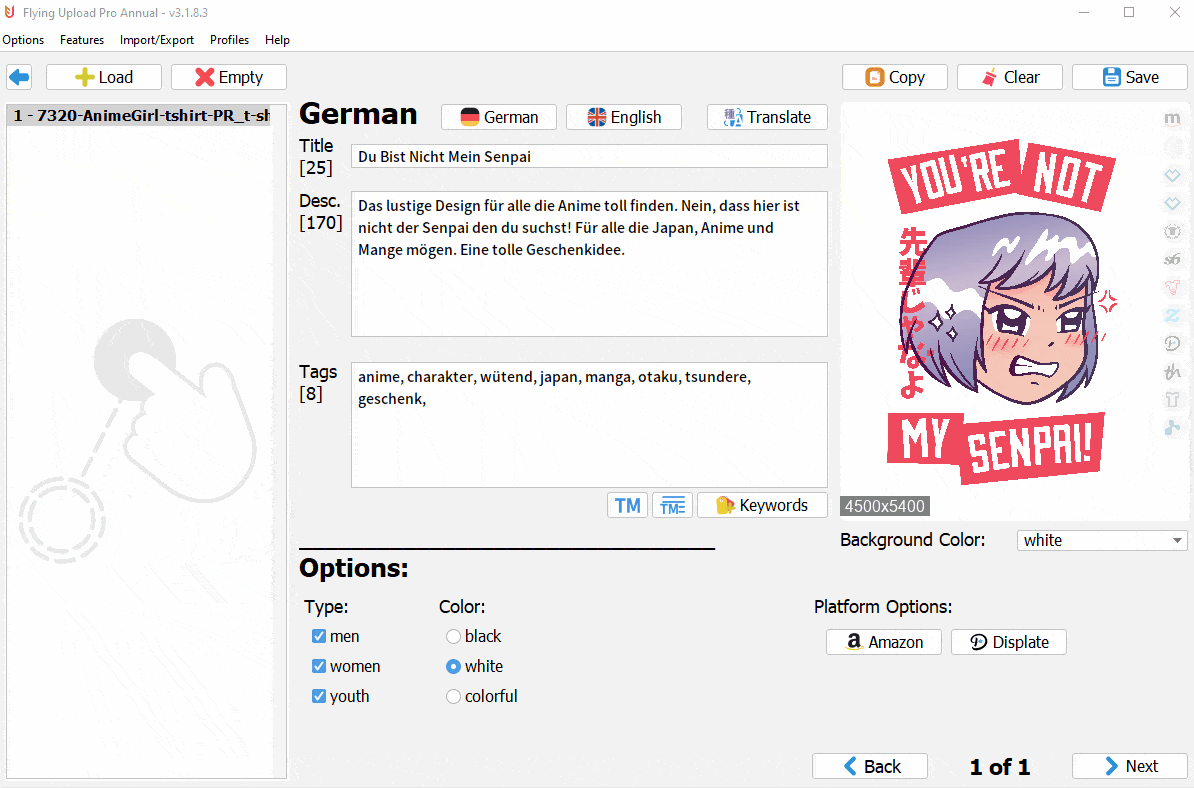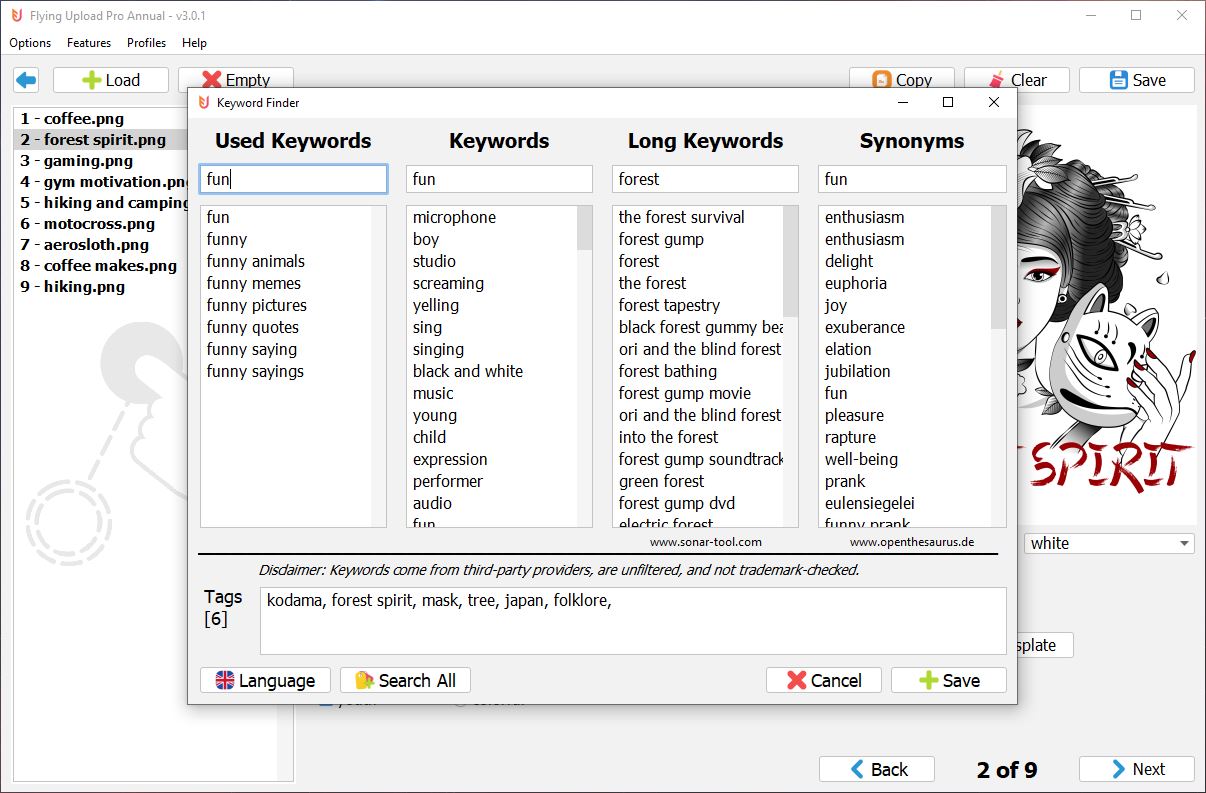 Integrierte Keyword Suche
Warum teure Tools für Keywords?

Suche neue Keywords mit nur einem Klick

Keywords, Long Tail Keywords, Synonym, …

Hinzufügen neuer Keywords mit einem Klick

Keyword-Generator

Ein Keyword-Finder für deinen Workflow
Alle Plattformen in einem Tool
Alle Plattformen, die du brauchst

Generiere Verkäufe duch neue Plattformen

Starte, Pausiere, oder Stoppe deine Uploads

Automatische Skalierung der Bildgrößen

Report nach jedem hochladen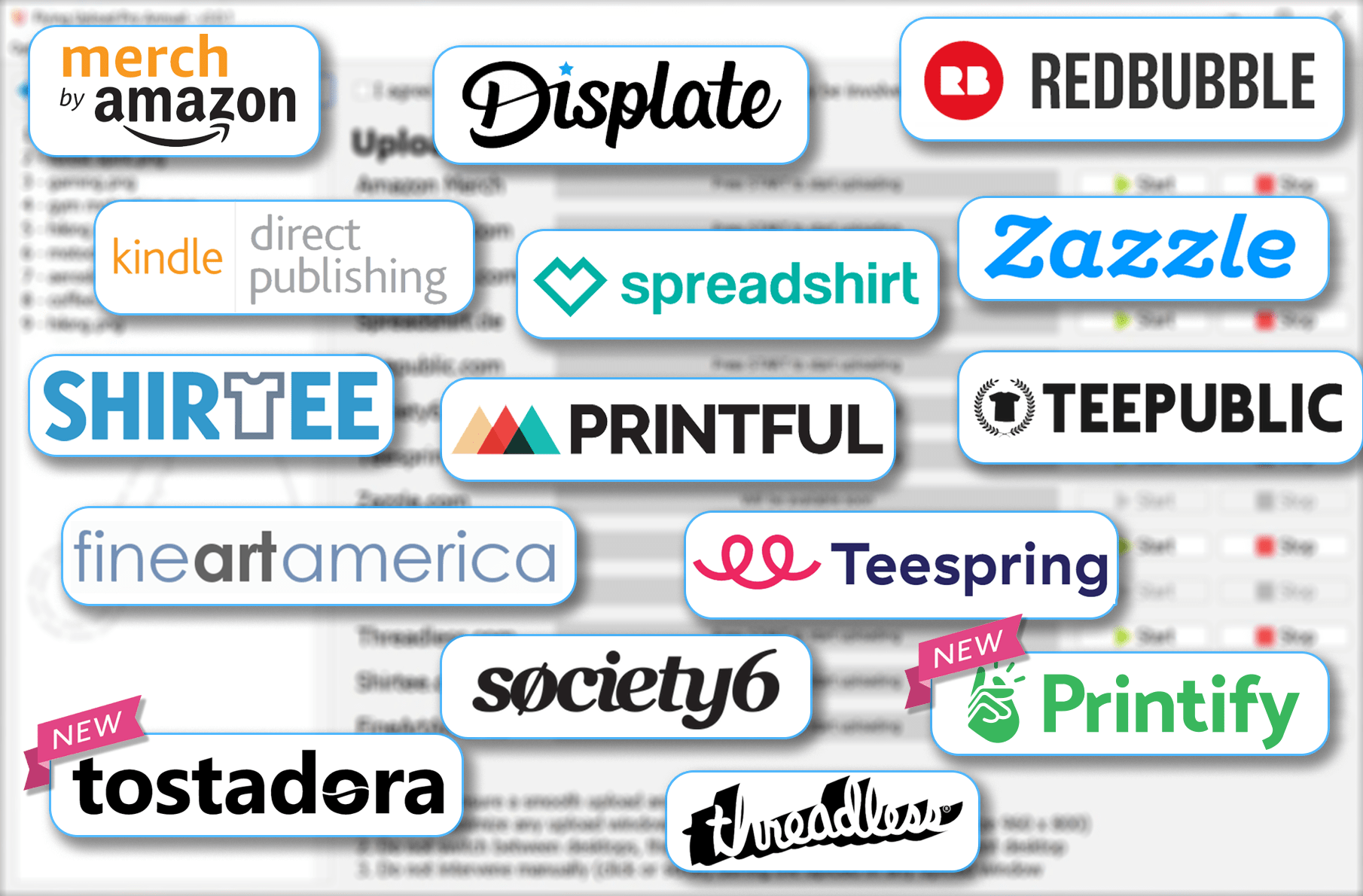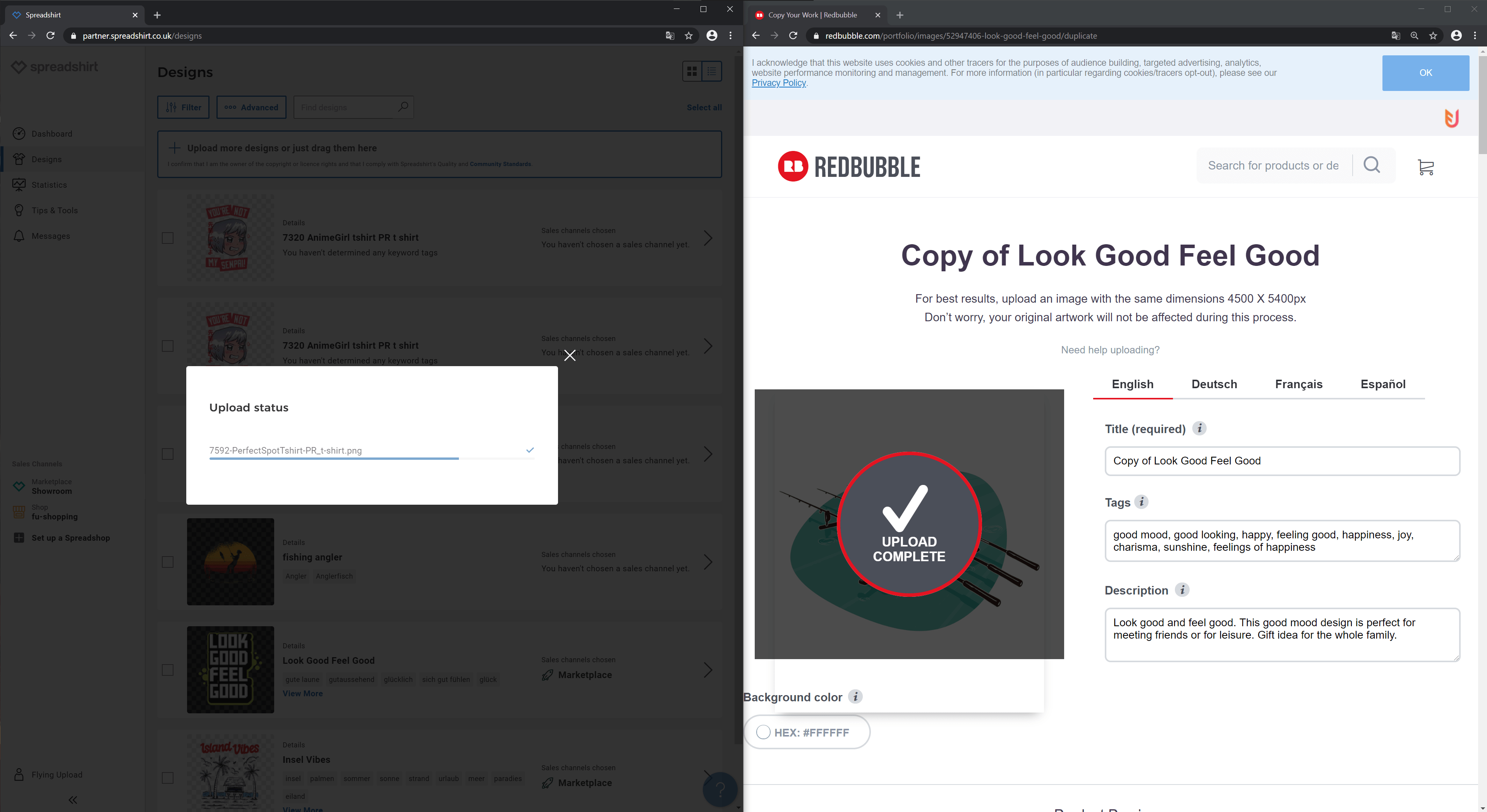 Warum solltest du auf jeden Upload warten?

Lasse alle Uploads gleichzeitig laufen

1 Upload, 2 Uploads, 4 Uploads….

Nutzen deine Zeit produktiv

Nutze das volle Potenzial
---
Taggen mit einfacher Oberfläche und tollen Funktionen?
Kindle Direct Publishing
Steigere deien Einnahmen mit Amazon KDP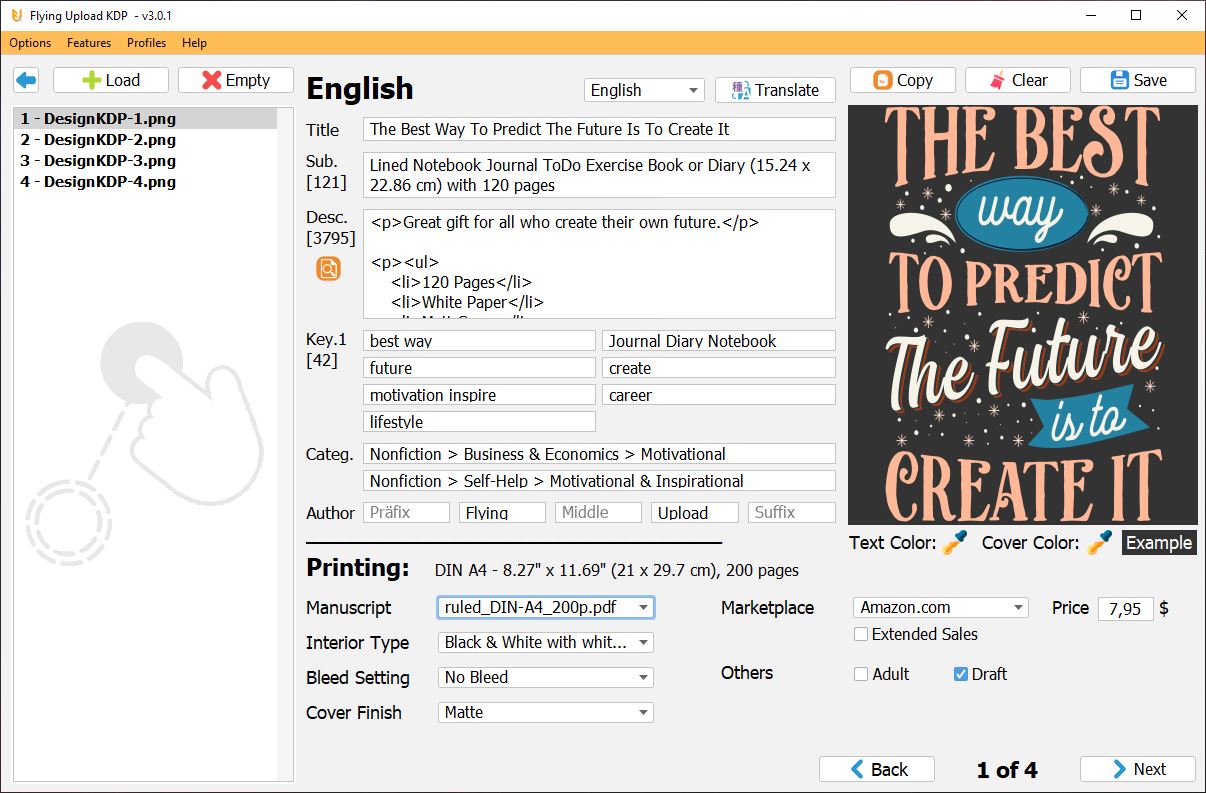 Eine Tool das Freude weckt
Verwende die integrierte Kategoriesuche

Finde die beste Kategorie in Sekunden

Cover Generator – PNG to PDF

Generiere den Text auf dem Buchrücken

Generiere HTML-Code mit nur einem Klick

Überprüfe deine Trademarks auch für KDP
Verkaufst du Malbücher?

Verwende deine Designs für Mahlbücher

Erstelle endlich Malbucher für Kinder

Erstelle Sudokus, Kreuzworträtsel, …

Erstelle jetzt deine Bestseller auf KDP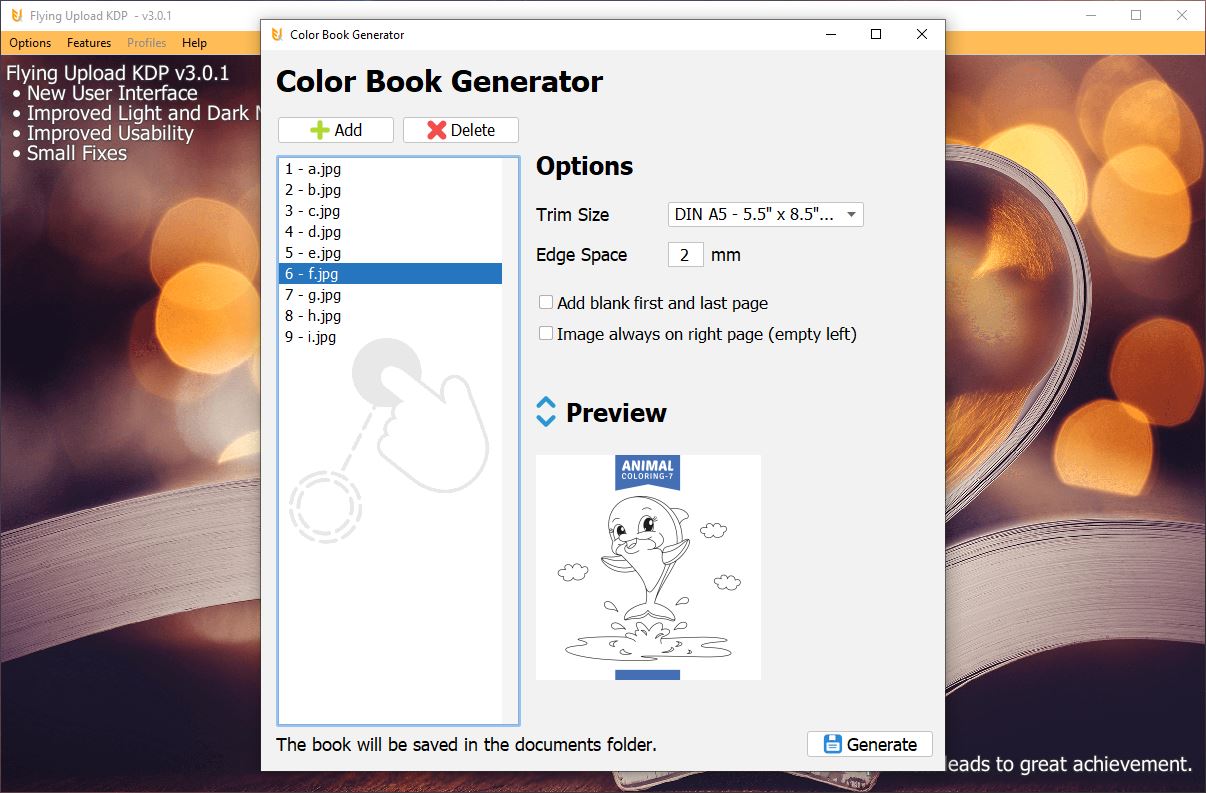 ---
Beginne jetzt deine Reise mit Kindle Direct Publishing!
Enjoy Designing And Uploading
Let's see more features and look at the specs
Drag And Drop
Experience intuitive usability with Drag and Drop functionalities. Drag and Drop all your design files within Windows and MacOs.
Light/Dark Mode
Use the Light or the Dark mode within all windows of Flying Upload. Change the mode dynamically during the usage of the tool.
XML Files
Edit the design once and save all your data, like texts and options for the designs, in XML files. Reuse the data through the sustainable approach.
What We Support
English, German, French, Italian, and Spanish
Windows
MacOS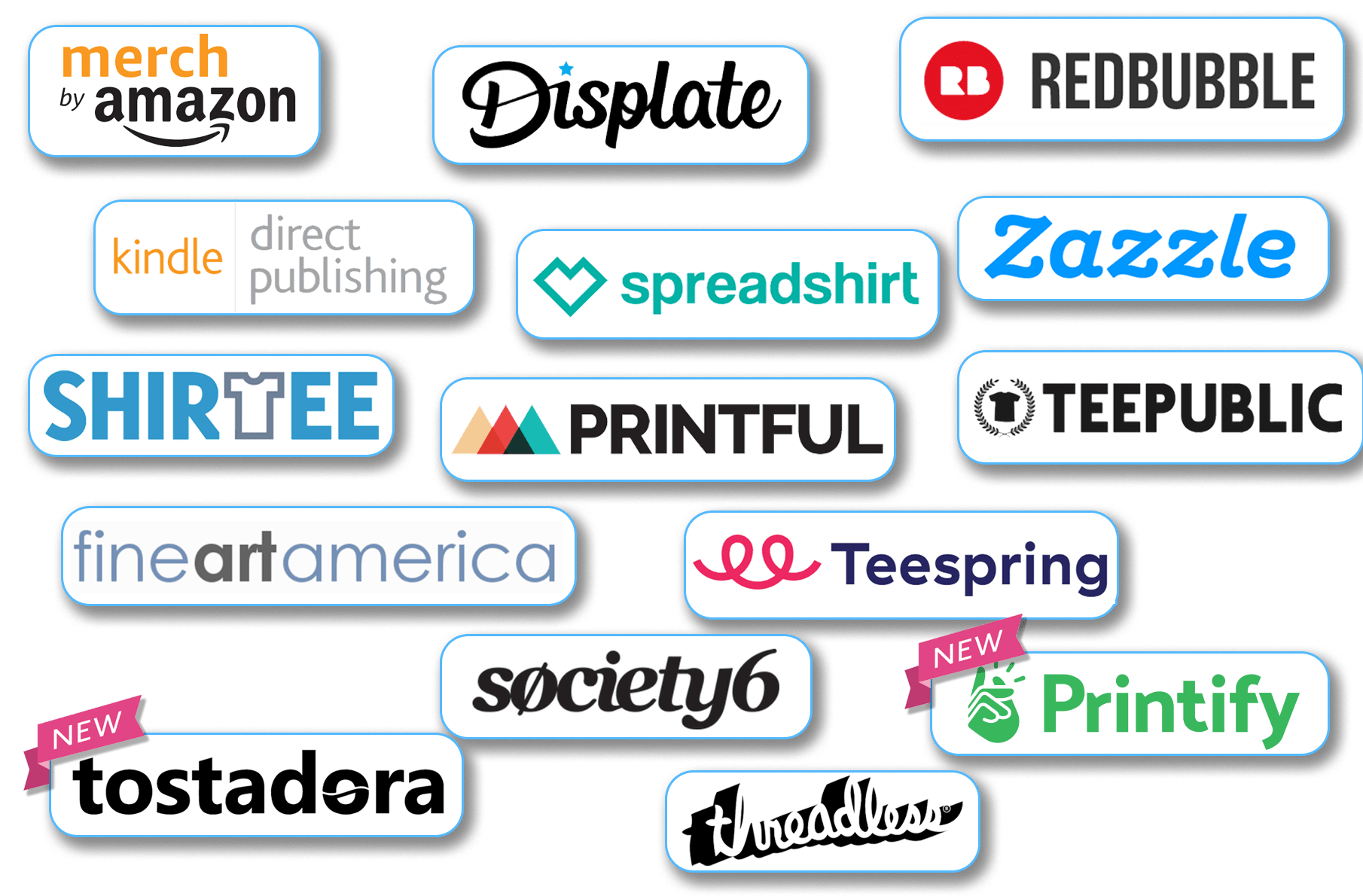 Focus On Your Designs
Make Uploading Easy
What are you waiting for? Get the great
power of a personal assistant and start
uploading automatically today!
Recommended
Designs as PNG files
Designs with 4500x5400px
Monitor: HD-Ready or higher
System Requirements
Windows 7, 8, and 10
MacOS 10.11 or higher
64 Bit Operating System
RAM: 4GB or more
Available Packages
Flying Upload is available in the following three packages: Beginner, Advanced, and Pro