POD Upload Tool – Upload your designs to Print on Demand Platforms Automatically
POD Automation Software – Automatic Design Upload, Print on Demand Upload Automation
Upload all your designs automatically to various POD platforms like: Merch by Amazon, Redbubble, Spreadshirt, and much more by using the a POD Upload Tool. Save time, upload more designs. Publish your designs on all print-on-demand platforms fast and easy. Be more efficient by Automation and use the POD upload automation tool for uploading your images, designs, shirts, and t shirts. 
Research & Upload
for your Print On Demand Business
New Home Page 
Did you know? we have a new website. Check out our new home page with the button below.
Chapter 2? 
Chapter 2 is the new designs management with the integration of the uploader. What does that mean for you? The old accounts from "flyingupload.com" have been migrated to "flyingresearch.net". If you dont have an account there yet you will need to create one.
By signing up, you will get access to the full free version. This includes the Research and Trademarks with: Best Sellers, Get Inspired POD, Niche List, Product Search, Trademark Search, and more. Furthermore full access to the Design Management with 2GB, the Print On Demand and Kindle Direct Publishing upload automation for free.

Keyword Research On The Next Level
Do all your research in one tool Keywords, Amazon, Redbubble, …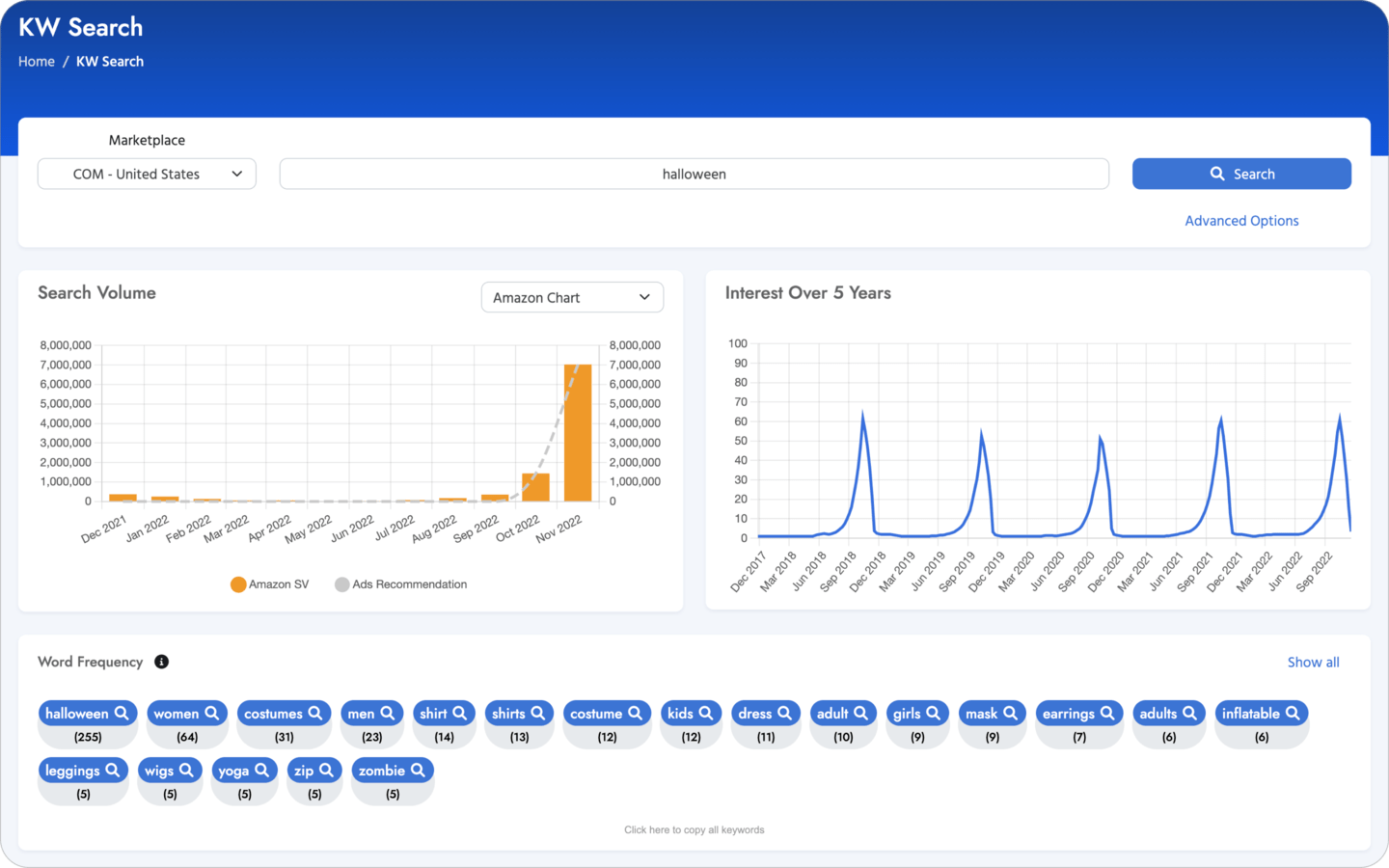 Google search volume

AMAZON Search Volume

Interest Over 5 years

All Marketplaces (COM, UK, DE, FR, ES, IT)

Advanced filter options

…. and much more

Offering the best data
Customize Your Columns

Google trend data

Amazon trend data

Competitiveness score

Ad potential score

Organic ranking potential

Niche revenue

Clothing relevance

… and more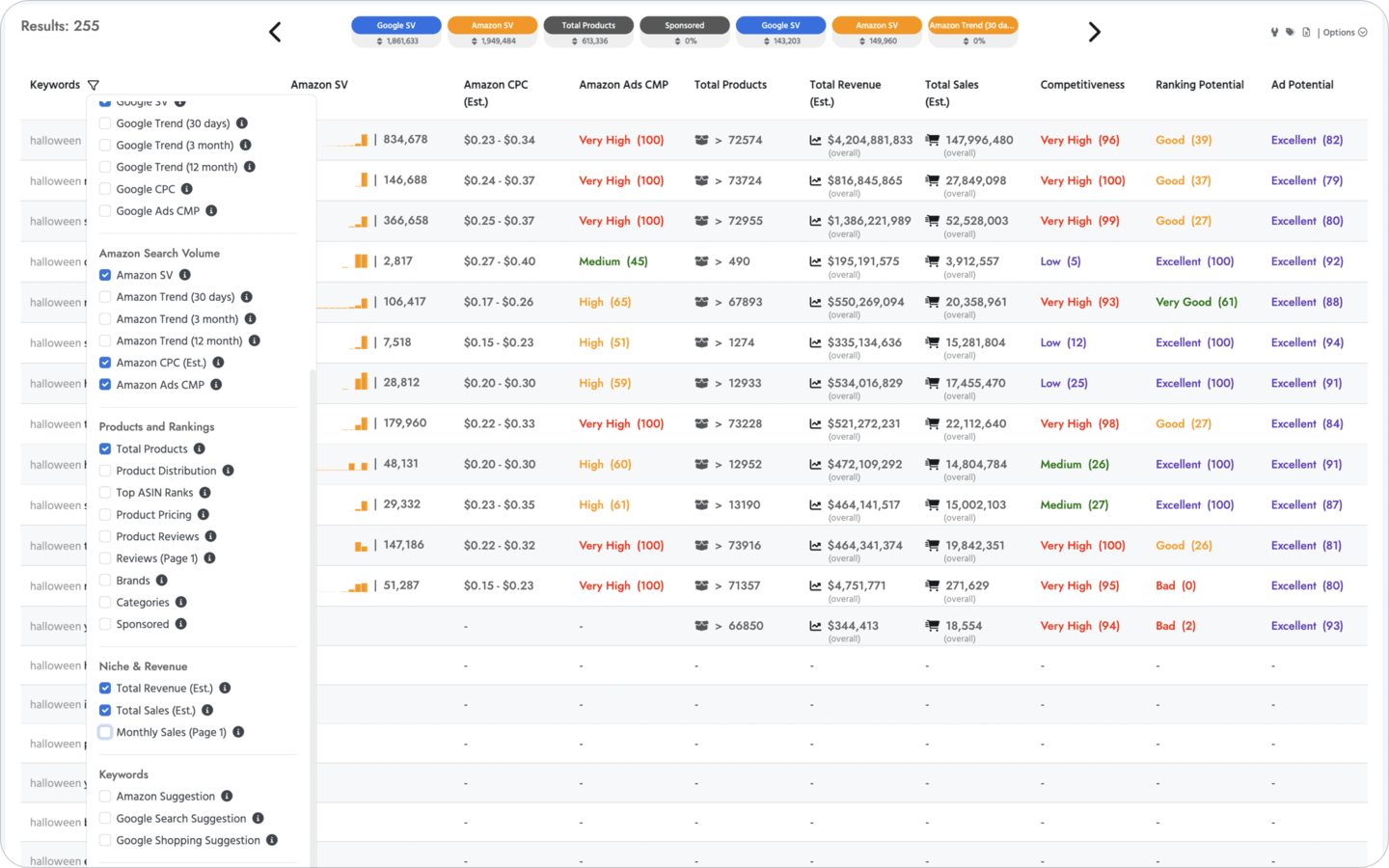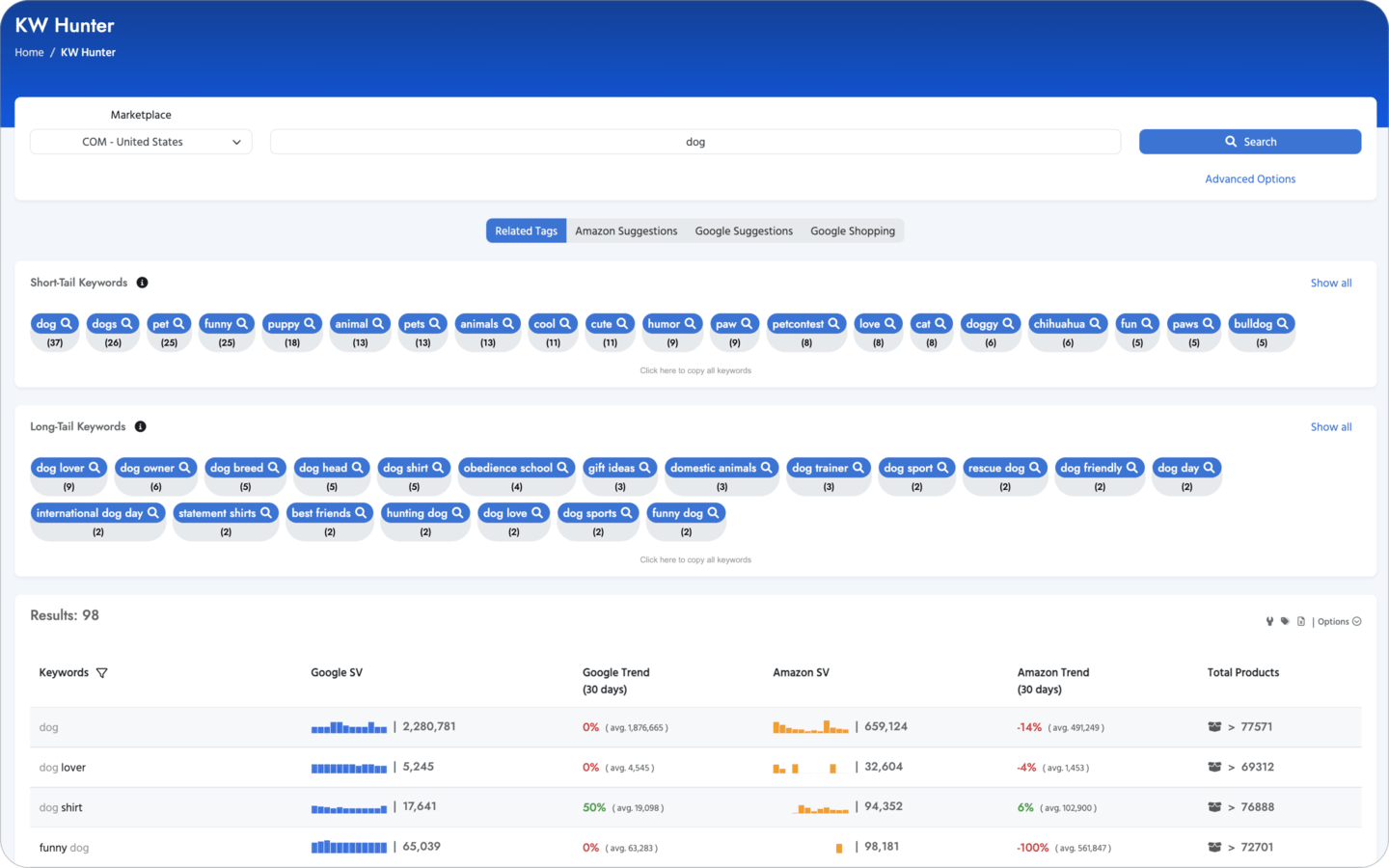 Go for a keyword hunt!

Related Tags

Amazon Suggestions

Google Suggestions

Extracted short-tail keywords

Extracted long-tail keywords

Customizable table

… boost your rankings with better keywords!
Organic Potential score

Revenue & Sales of the nice

Details of competitors products

Copy ASINS's, Titles, and more

List the best ranking products

See if the niche is good for clothing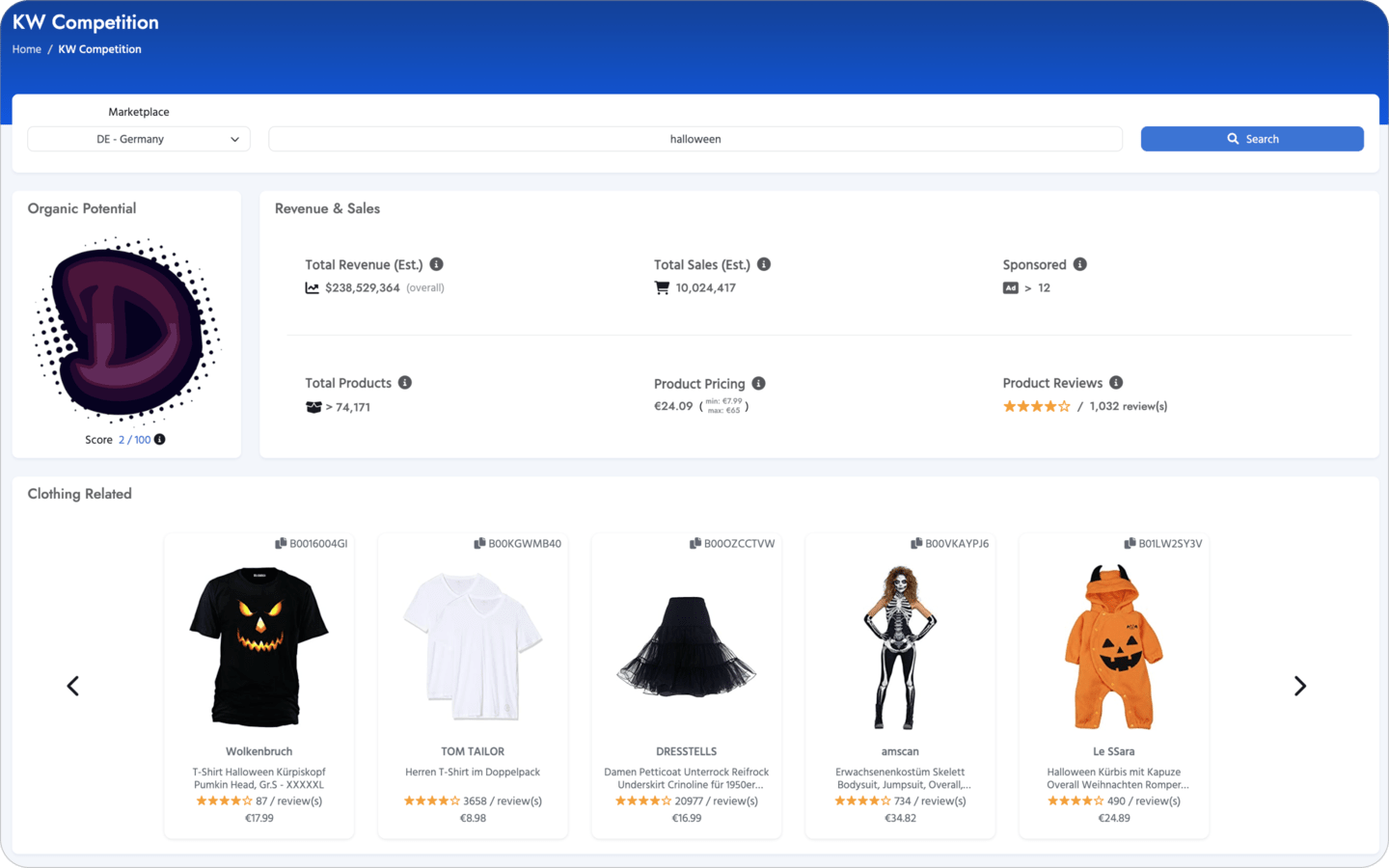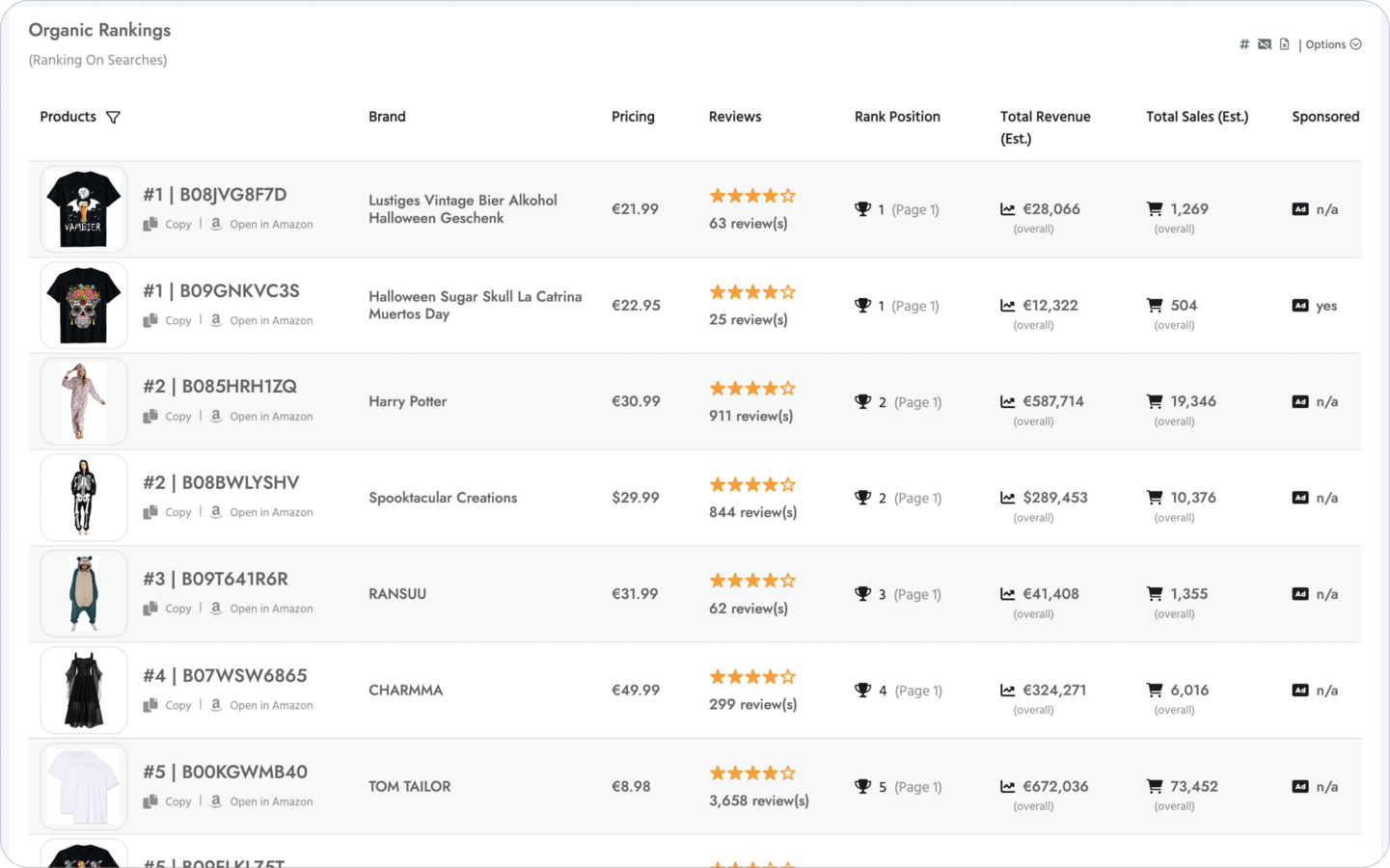 What Are The Competing Products?
Even you do an MBA design, you compete against normal FBA sellers.

Get an overview about the competition

Check the competitors sales

See the total revenue of a product

Export the data into Excel
Missing Ideas? Generate Your Tags!
Hundreds of tags with a single click

Copy individual keywords

Sorted by occurrence / importance

Copy with one click

Integrated with workbench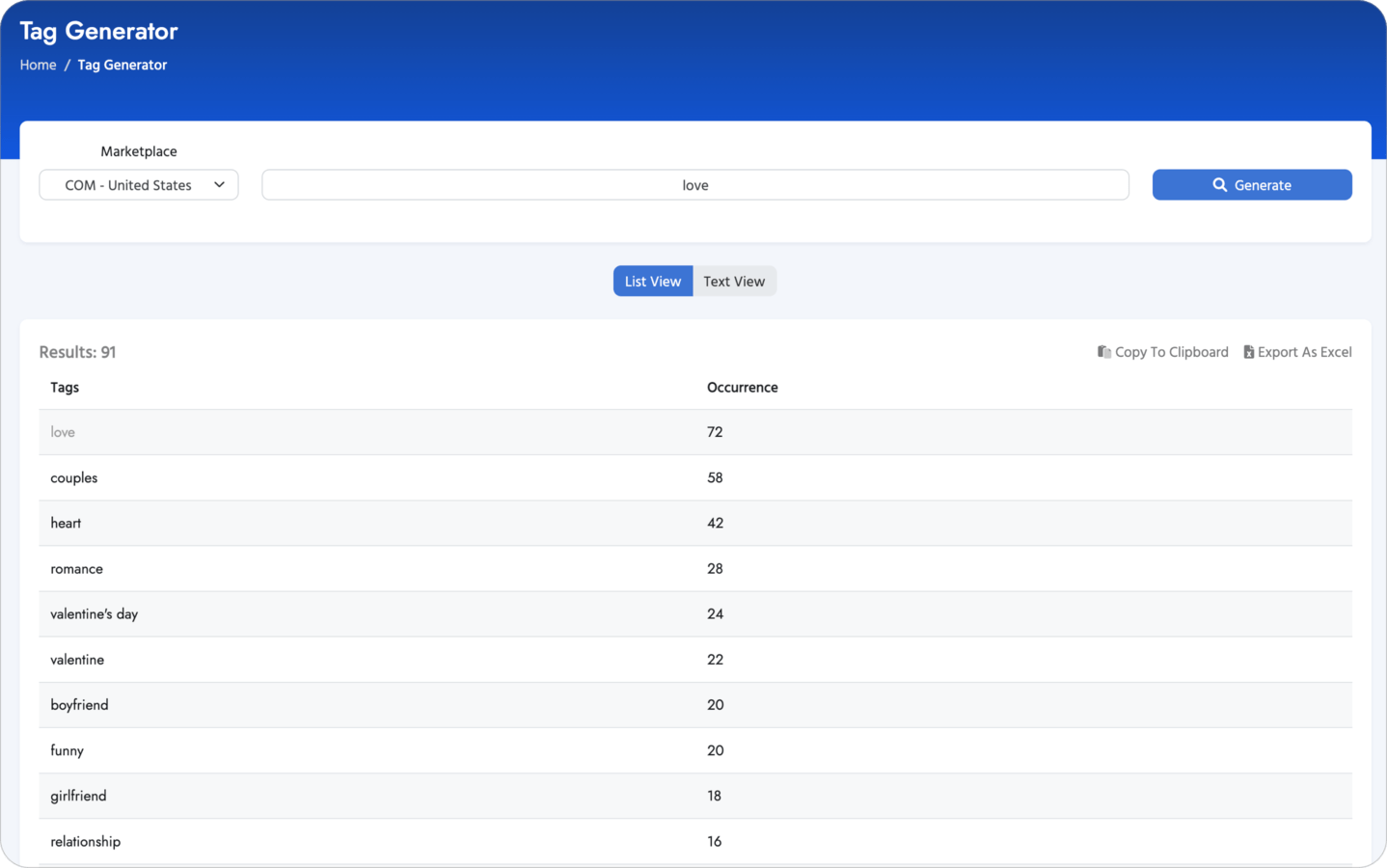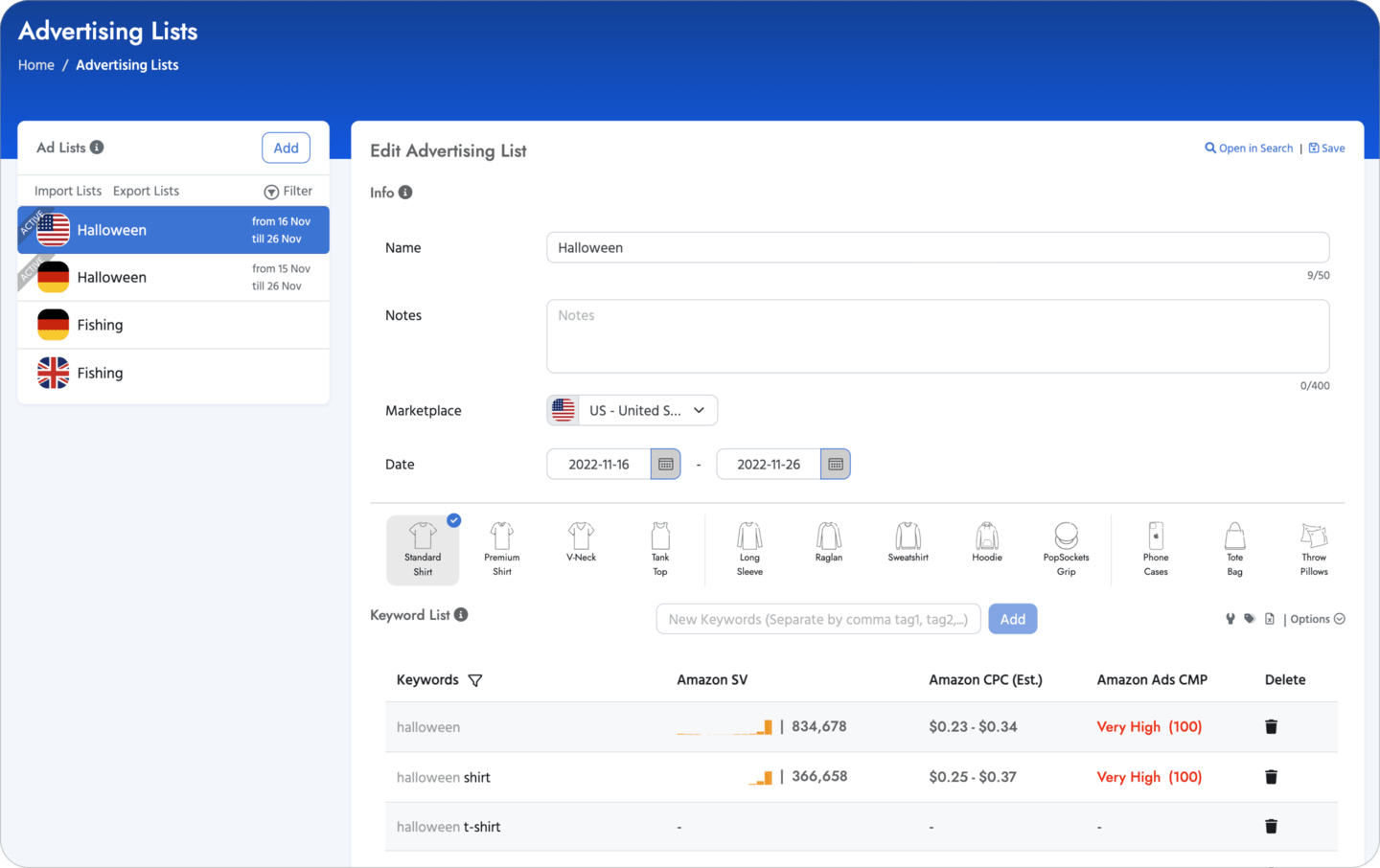 Manage Your Sponsored Ads
The Amazon Advertisement Console was never made to manage large amounts of campaigns as required for MBA sellers

Manage your Advertisement Lists in one place

Assign dates, and get notified about upcoming campaigns

Product specific keywords

Add Negative keywords

Add competitor ASIN lists

Highlighting for active campaigns
---
Boost your sales to earn more! You want to have the best keywords data for the best organic rankings and profitable advertisement performances?
Get the Keyword Module today and get all these great advantages!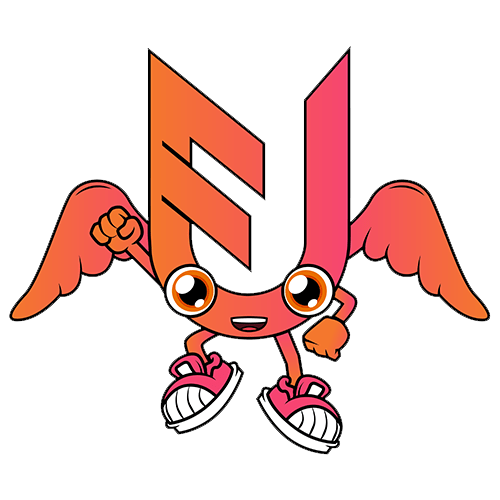 Research
Very important for good sales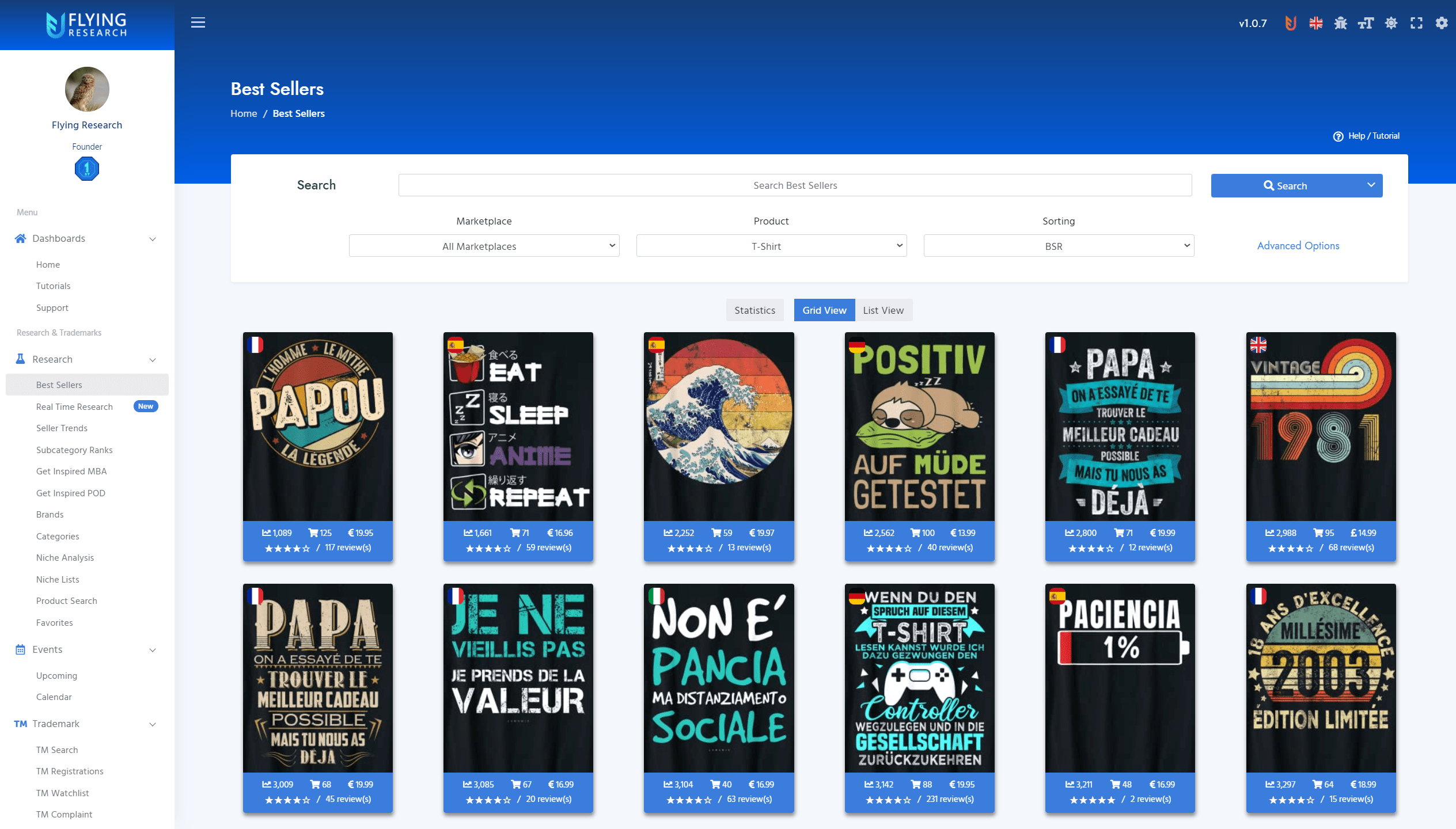 See all the Best Sellers

All Marketplaces: US, UK, DE, FR, ES, IT

Check the BSR and Price history

Get all relevant keywords from a listing

Copy keywords with one click!

Updated in real time

Remember for later and save as favorite

Download or copy the image
Watch the biggest gainers in Seller Trends

Sort by percentage or BSR value

Set different time ranges

Three months, one month or one week

Filter for Newcomers

Set your BSR range from 1 – 2,000,000

Shirts, Hoodies, PopSockets, PhoneCases

Also Kindle Direct Publishing (KDP)!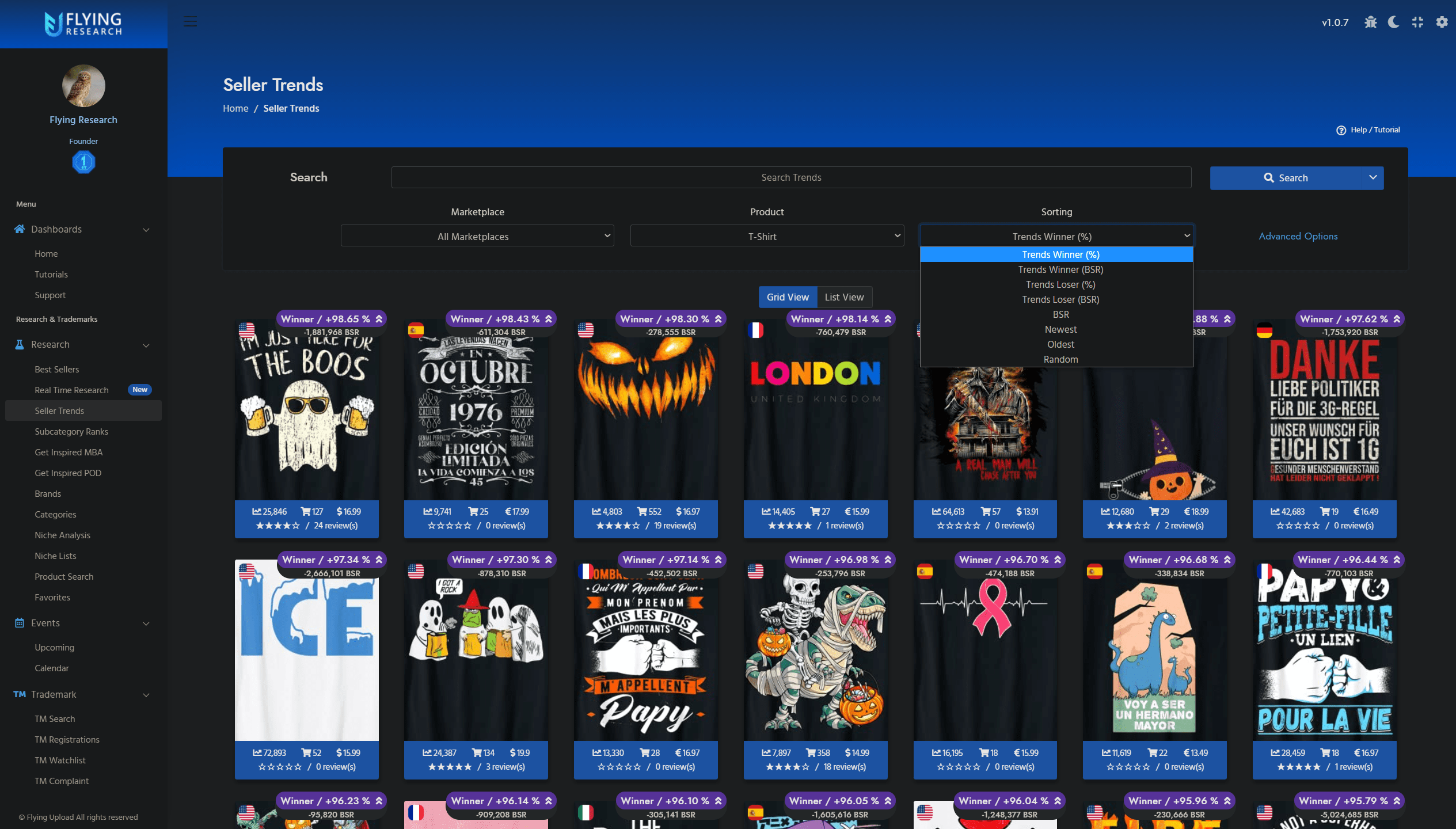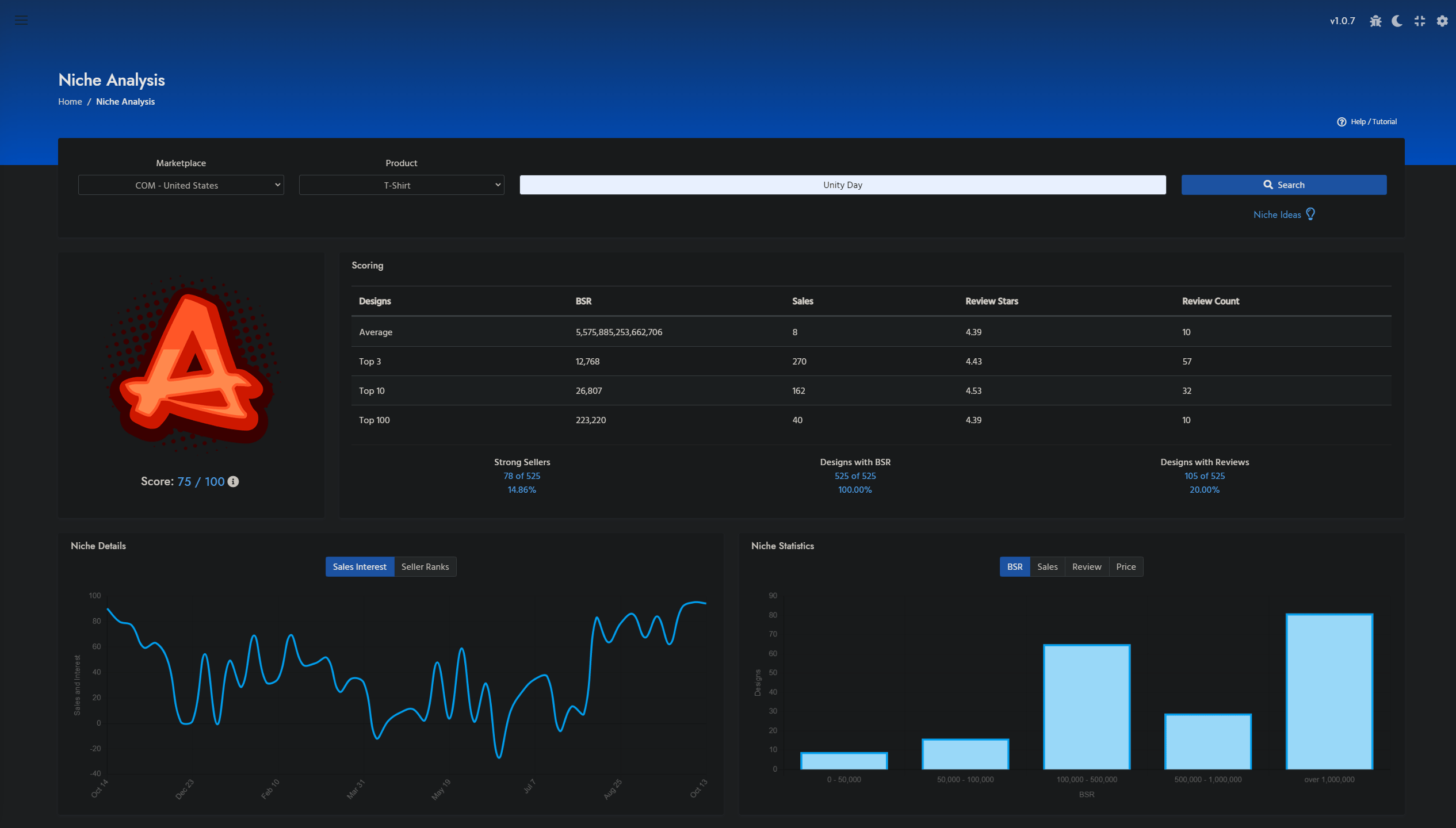 Get scores and averages

Similar niche ideas for you

Niche trend and statistics

Amazon, RedBubble, Spreadshirt keywords

Niche Best Sellers and comparison

Extracted keywords and longtail keywords

Amazon and Google Trends suggestions

Compare designs by BSR and keywords
New Horizon With RedBubble And Spreadshirt
MBA is good but not enough

Keep an eye on other POD platforms

Spreadshirt Research

Redbubble Research

Get relevant and new designs

Sort for a specific platform

Add it to your favorites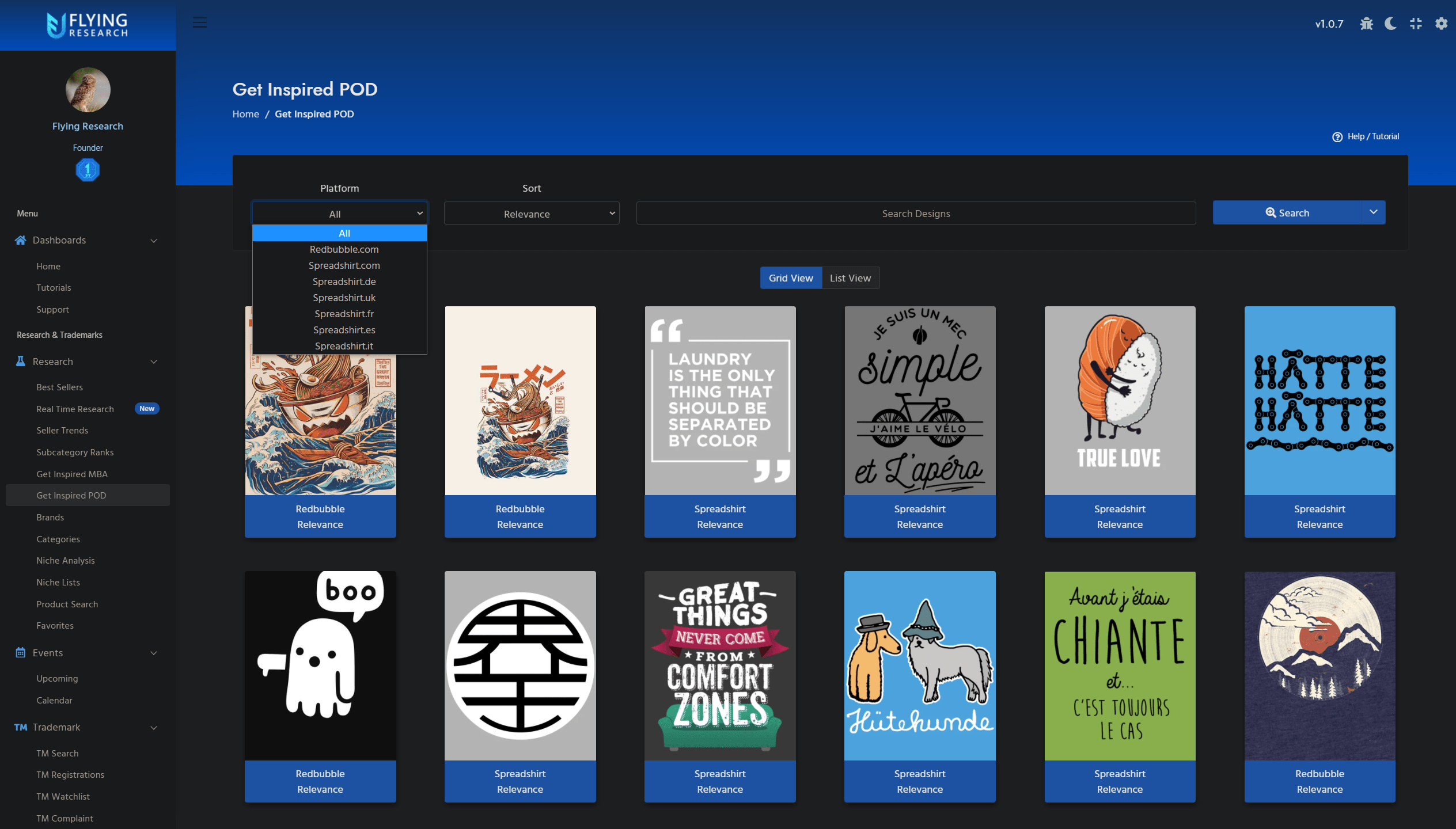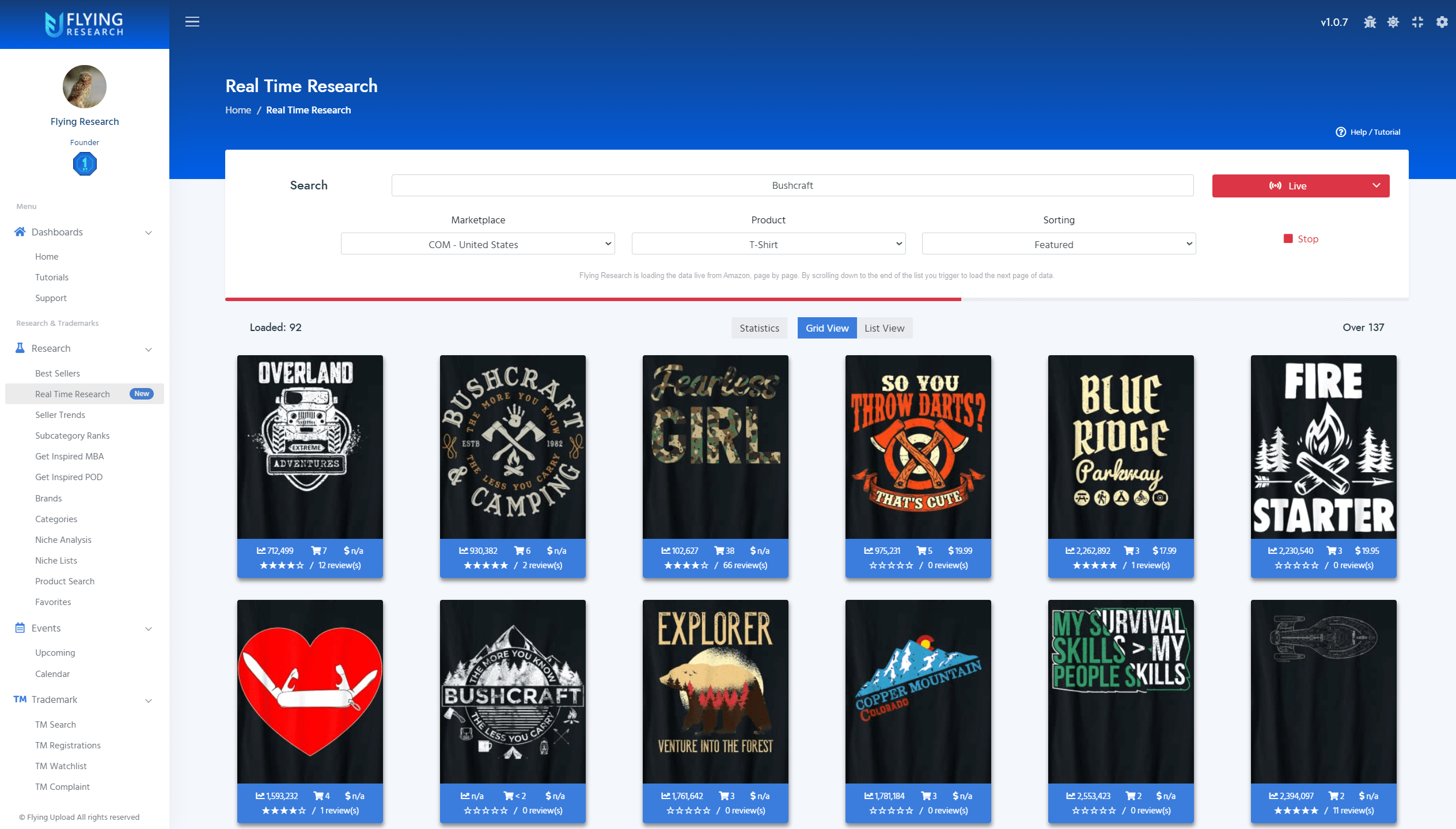 LIVE data from Amazon

No limitations, all possible designs

Analyse a whole niche and not page by page

Directly updated in the design database

Load as many results as you need

Get LIVE statistics

Exclude official brands in live search

Sort: Featured, Newest, Reviews, and Oldest!
With Information You Don't Find Anywhere Else
LIVE statistics for Real-Time-Research (RTR)

See what colors are used for the niche

See what fit types are being used

Get ALL extracted keywords

Amazon and Google suggestions for you!

Why analyze without any comfort?

Analyze the whole niche with one click!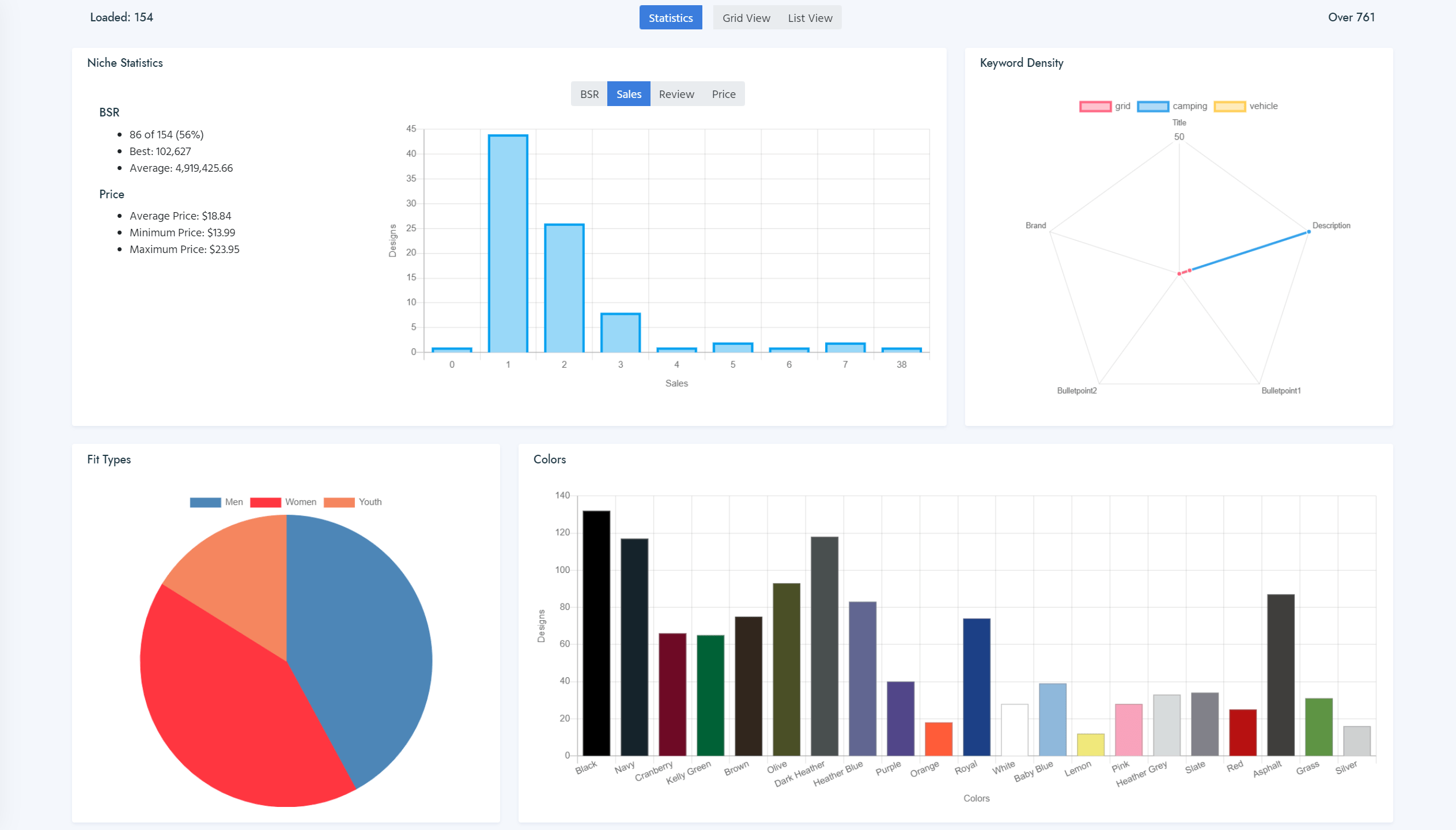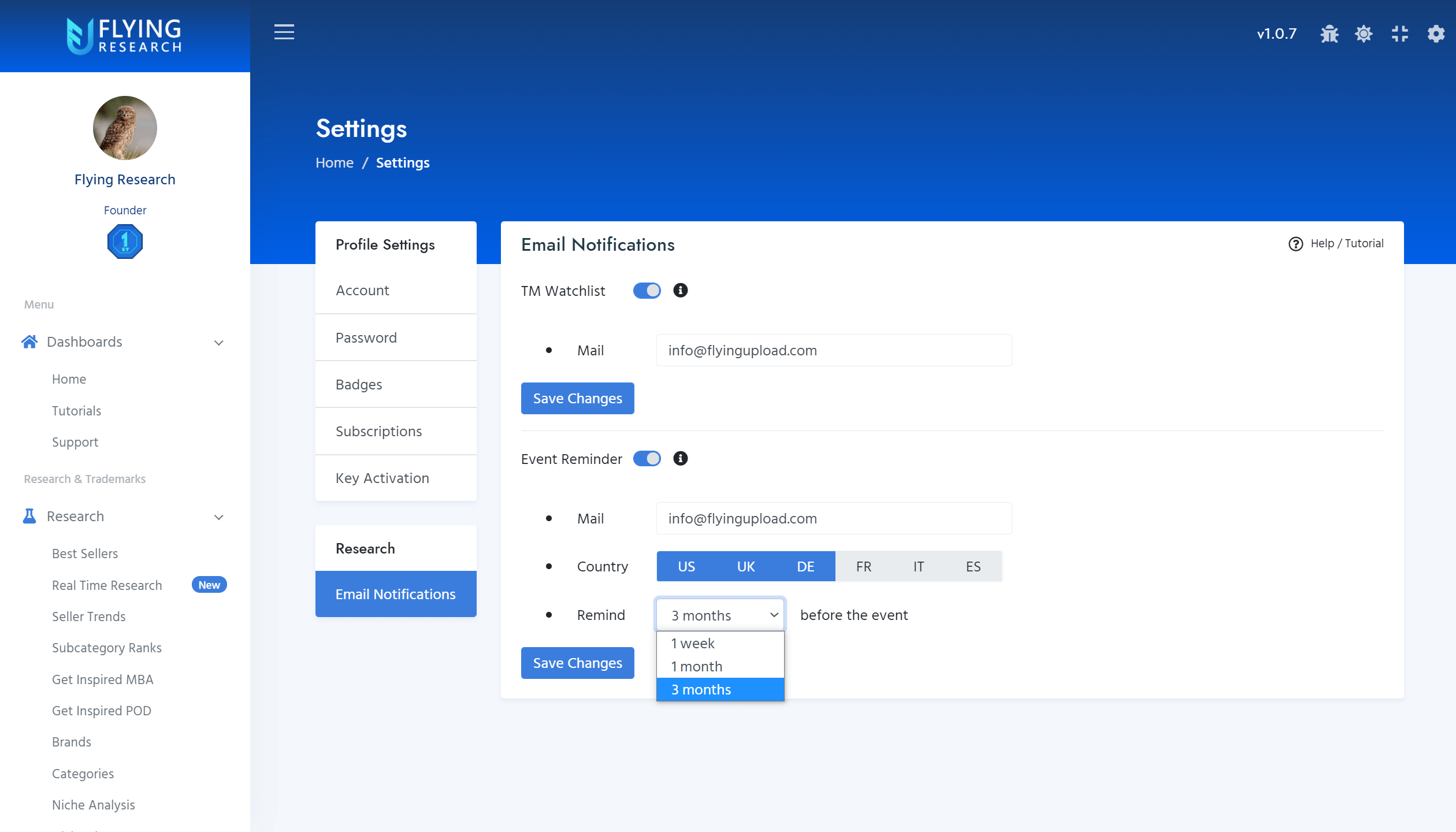 Never Again Late At The Party
Set up reminders

Get informed via mail before the event

1 Week, 1 Month or 3 Months

Select only the marketplaces you need
---
Wanna make your research great instead of good? You want to have super fast research for a niche analysing?
Get Flying Research today and get all these great advantages!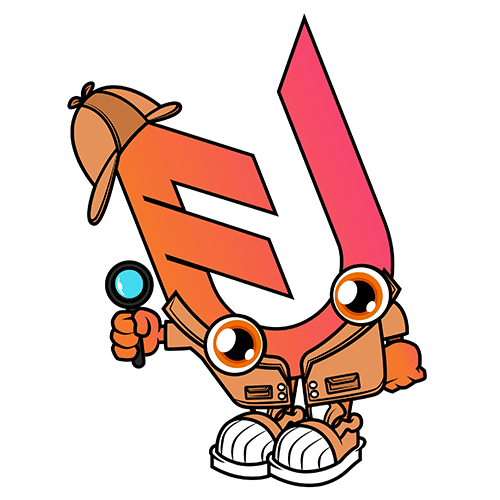 Trademarks
Annoying but very important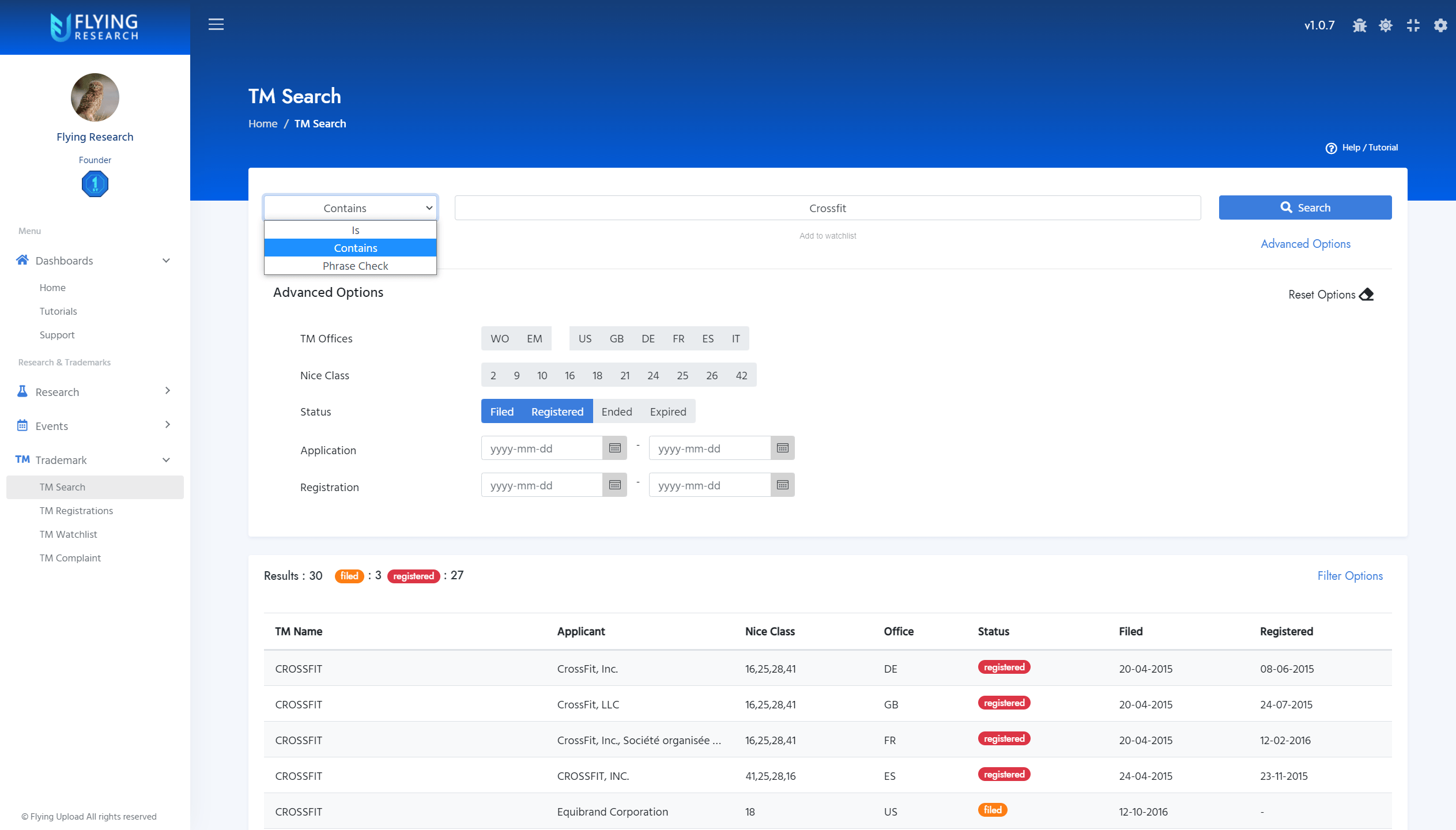 Check for single words or phrases 

Only relevant results for you

Filter after new or ended trademarks

Filter after applicant (know the bad guys)
Add trademarks to watchlist

Monitor changes at any time

Set up a mail reminder

Get informed if something changes

Add as many as you want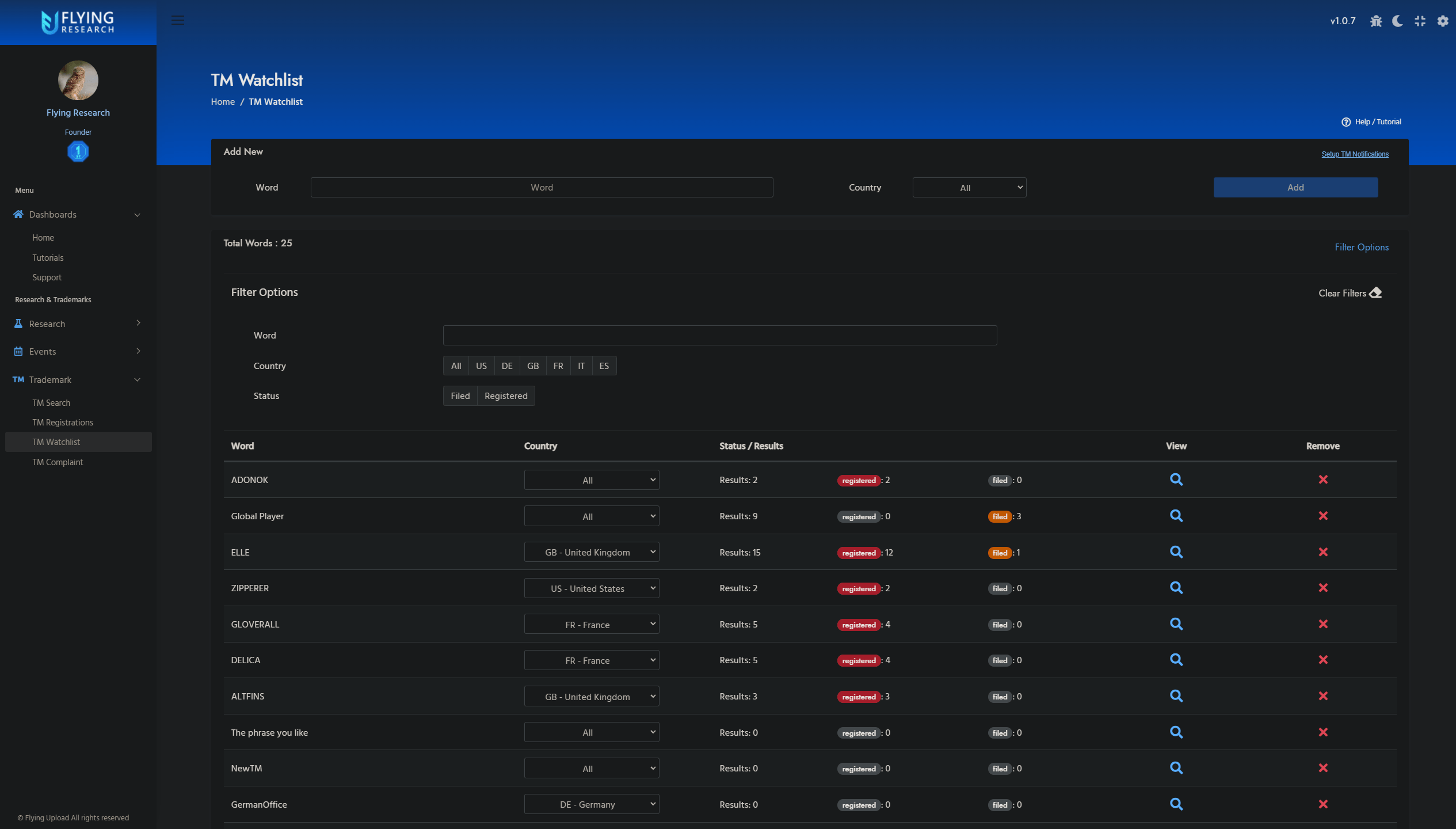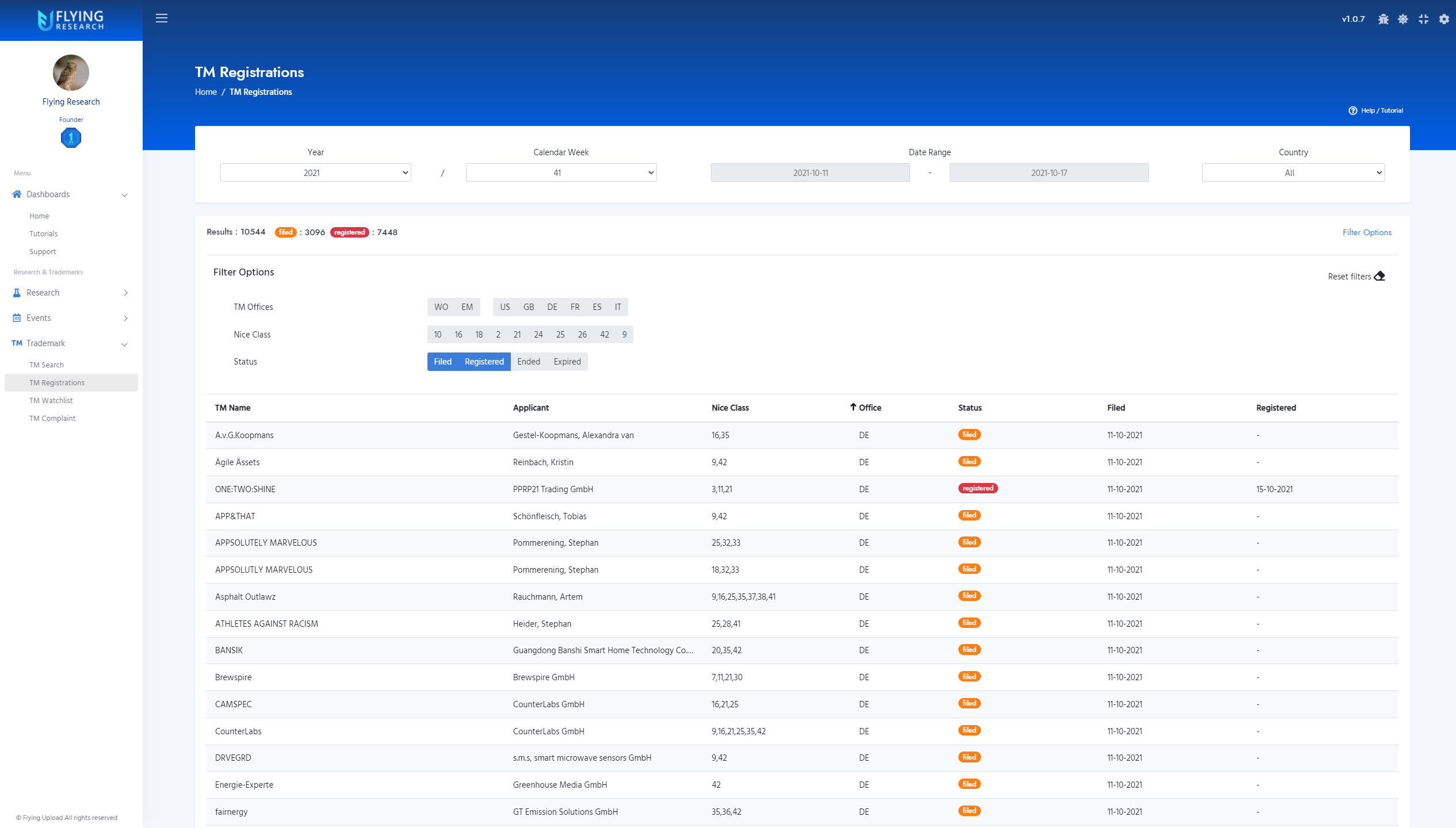 Get an overview what is new

See what is filled or registered

Also search for ended and expired

Updated every week with all relevant TMs
---
Protect yourself against trademark infringements. Set up mail notifications and monitor your phrases and word games.
Start with Flying Research today.

Design Management & Upload Automation
Keep the overview and manage all your designs in one application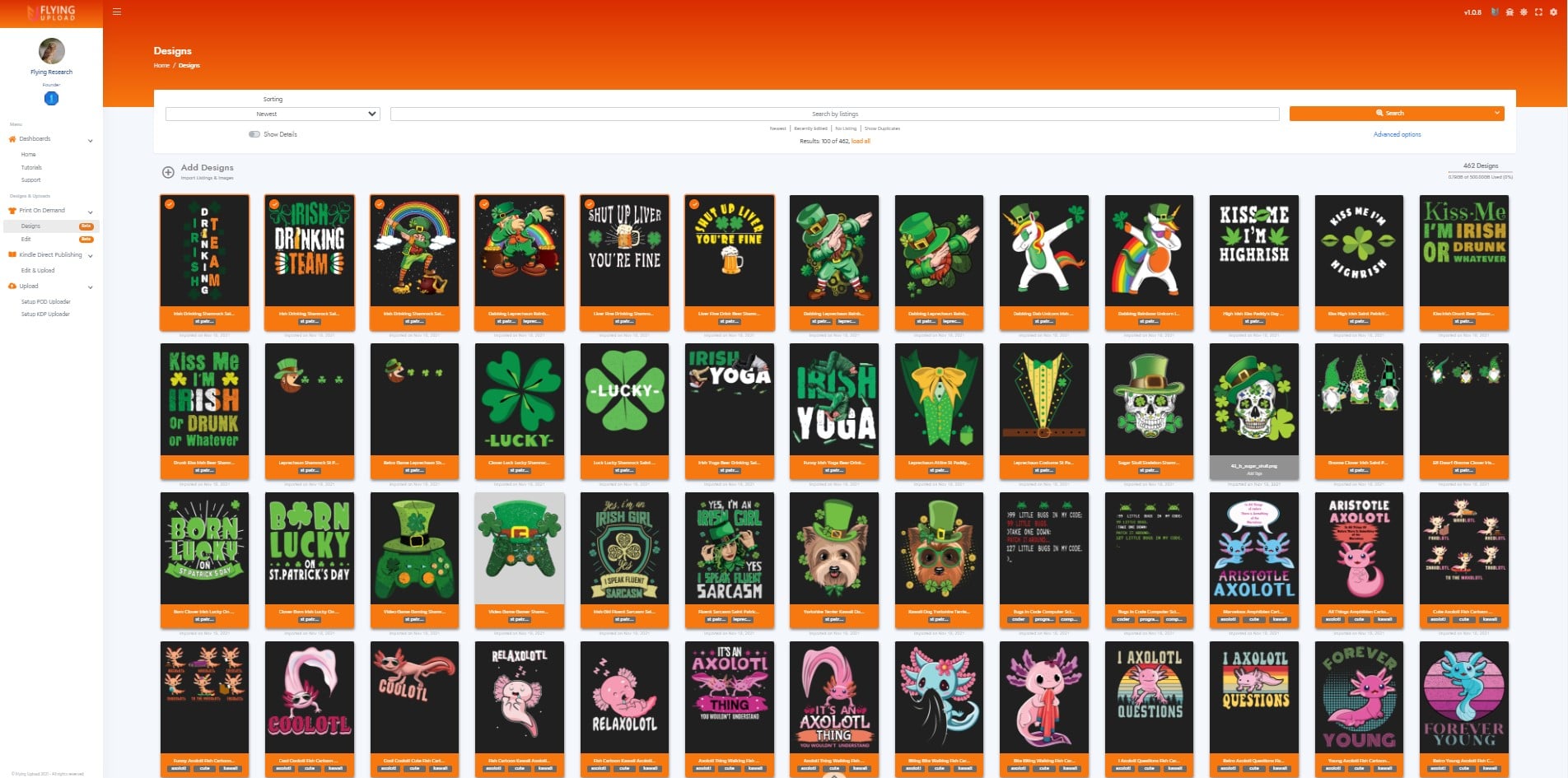 Check for duplications

Search by basically anything

Filter your designs

Track the all uploads

Managed all designs by tags

Reuse Images and much more
Filter by Uploads

Filter by Image Colors

Based on Dates

Exclude specific words or phrases

Filter by Image size and type

and much, much more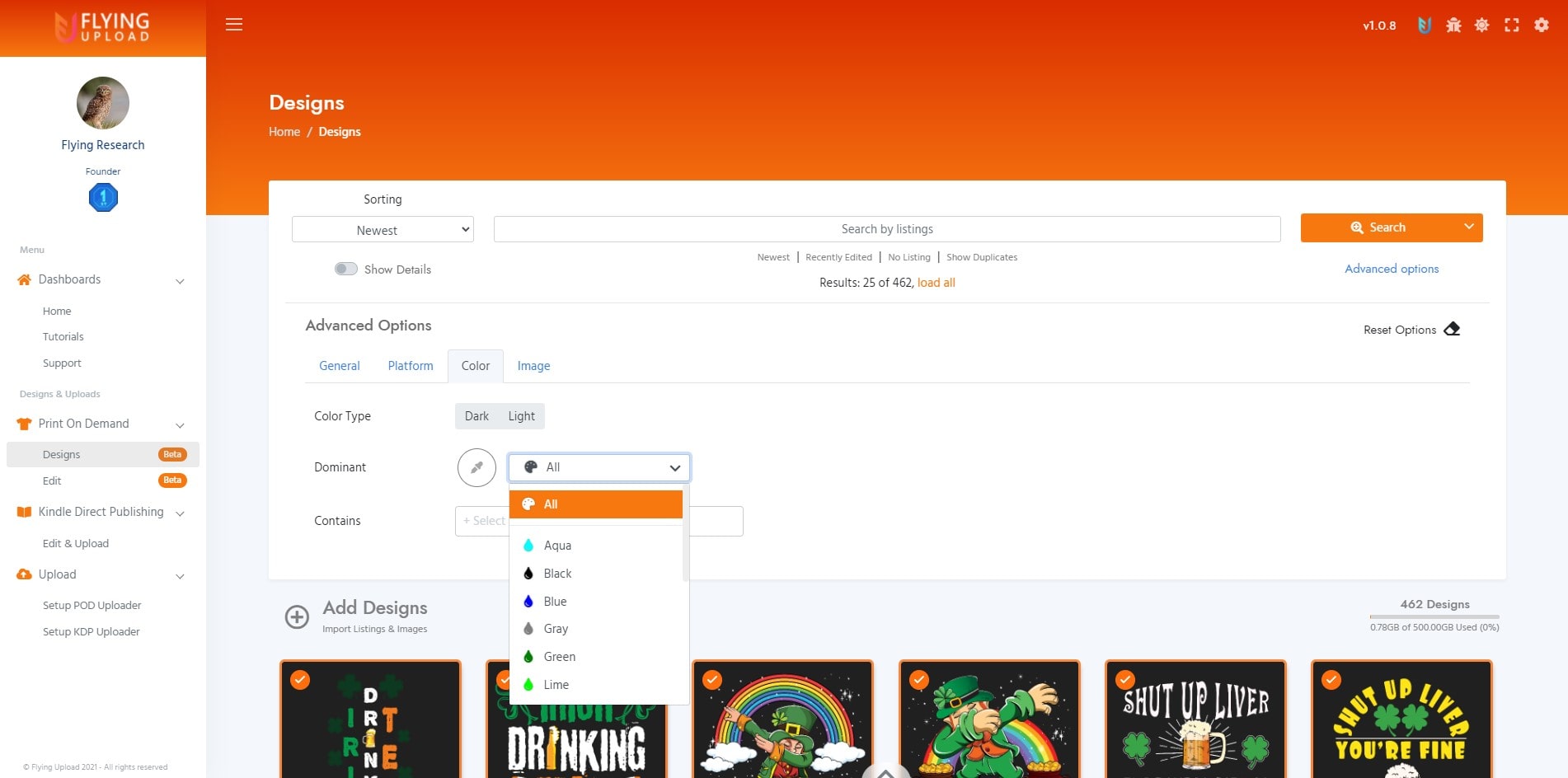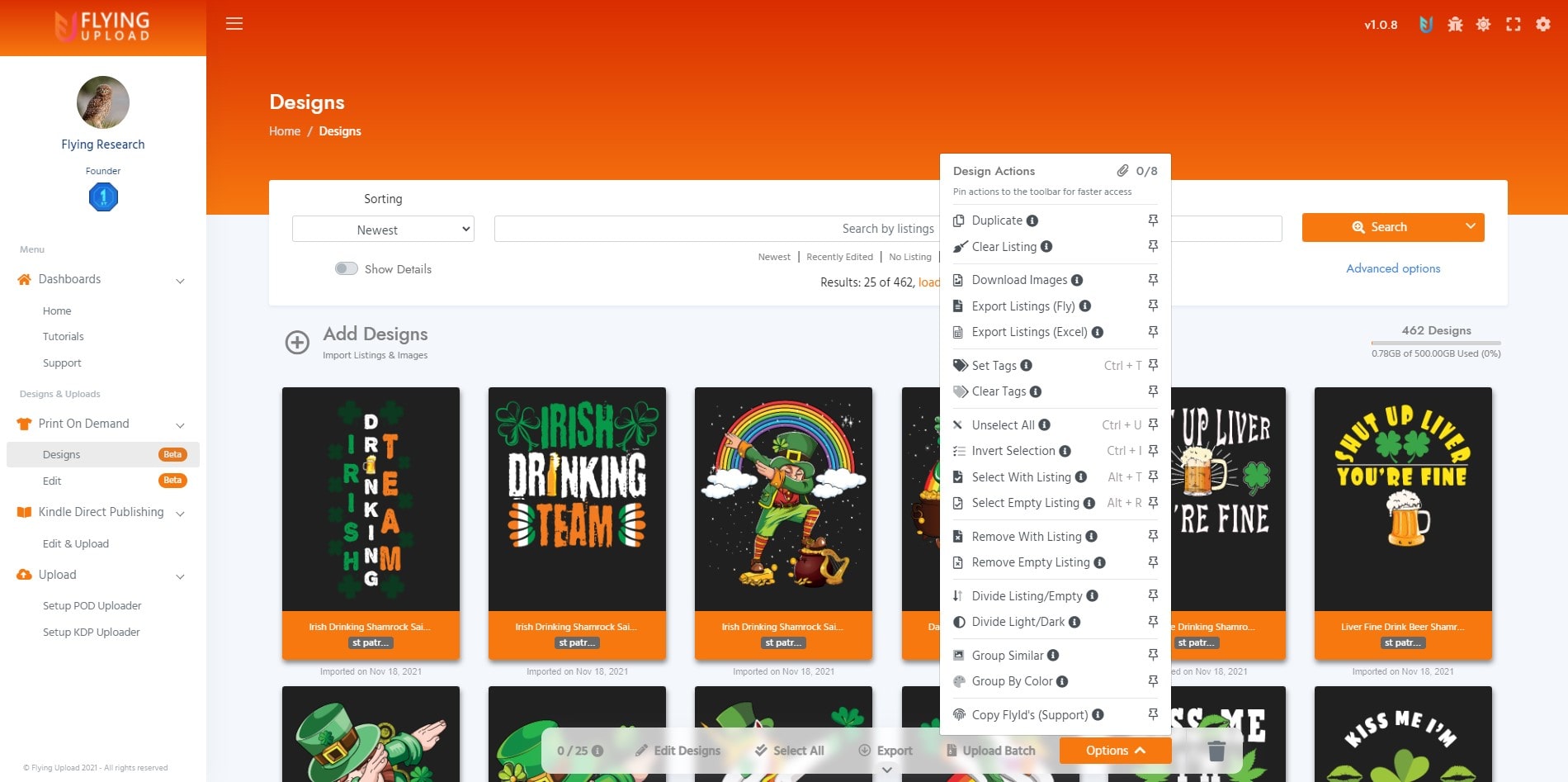 All actions you need

Duplicate Listings

Download Images

Export Listings as Excel Sheet

Sort by Color

Select only finished Listings

and much, much more
Drag and Drop designs

All tagging options you need

Multiple Languages: EN, DE, FR, ES, IT

Shortcuts for Everything

Listing check for POD Platform limitations

Undo / Redo for all your actions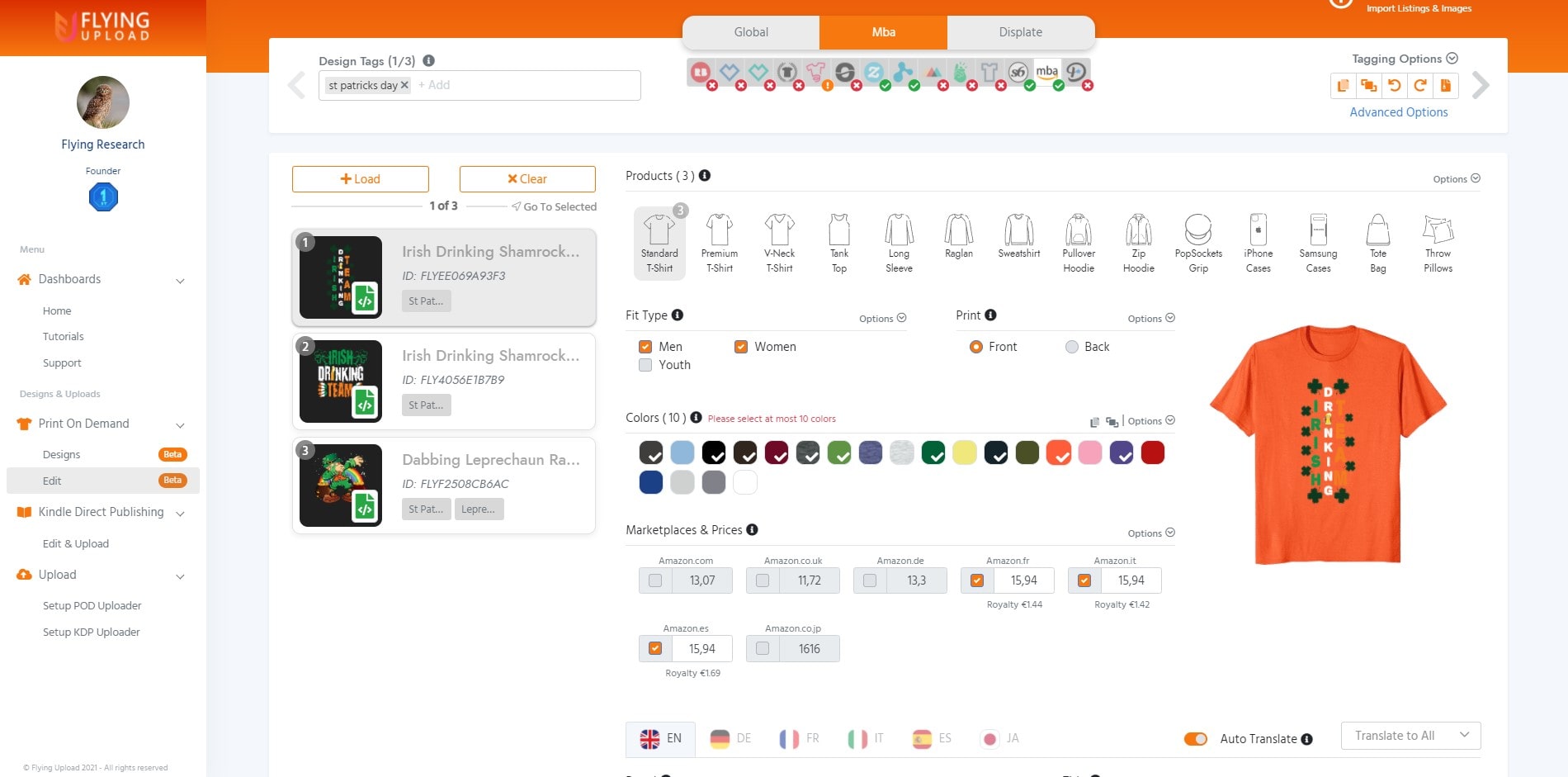 ---
Never lose the overview again, track your uploads see all your designs in one overview. Filter by platform, color, or even mba marketplace, and more.
Start managing your designs like the professionals.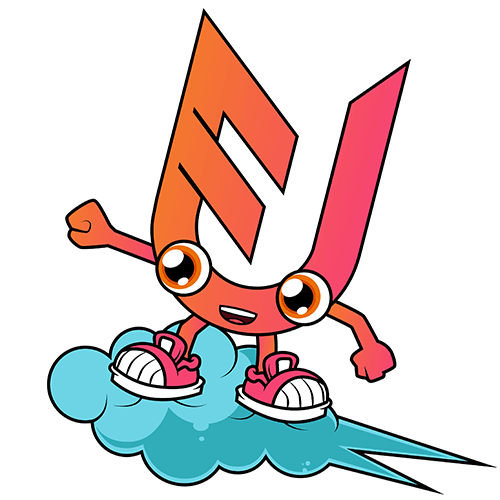 POD Upload
Automation for all POD Platforms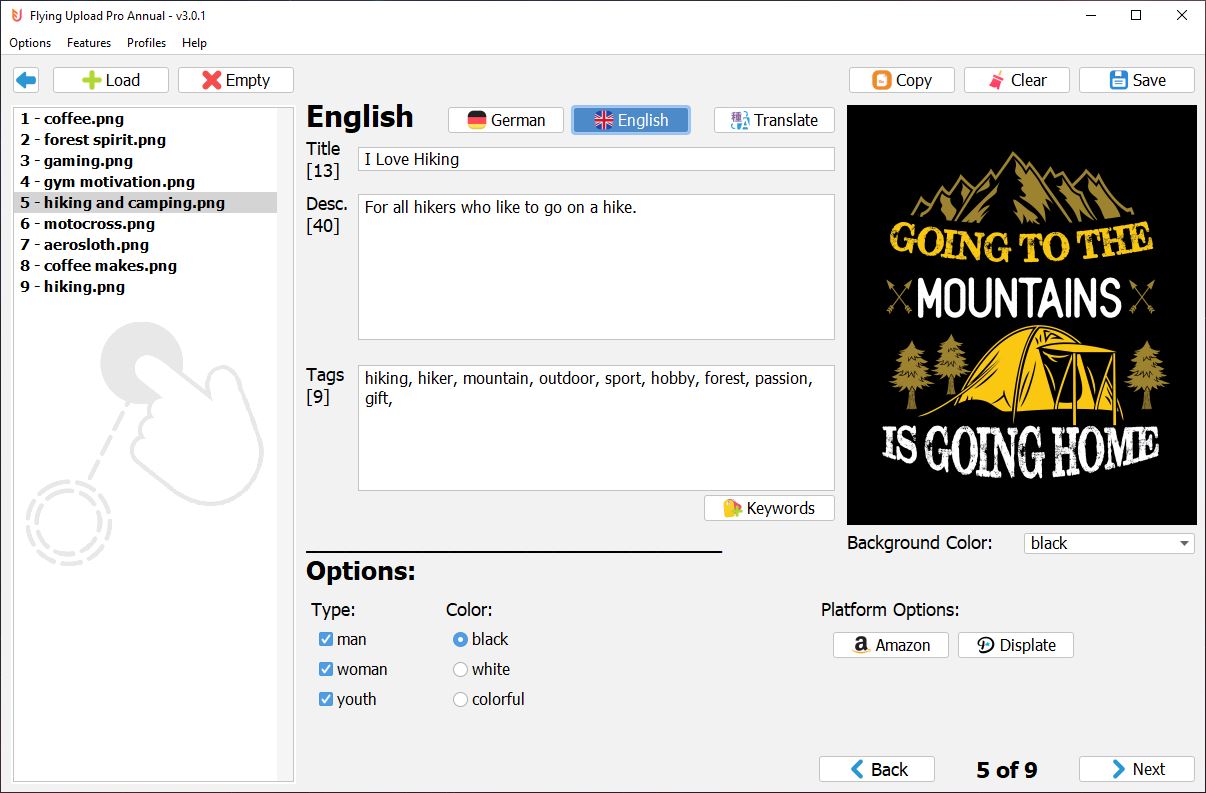 An Interface You Will Love
Super simple and easy to use

Drag & Drop your images

No more excel columns

Text Translation

DeepL API Integration

Save and reuse your data
All Platforms In One Tool
All platforms your need

Get more sales with more platforms

Start, pause, or stop uploads at any time

Images are resized automatically

Upload report after each upload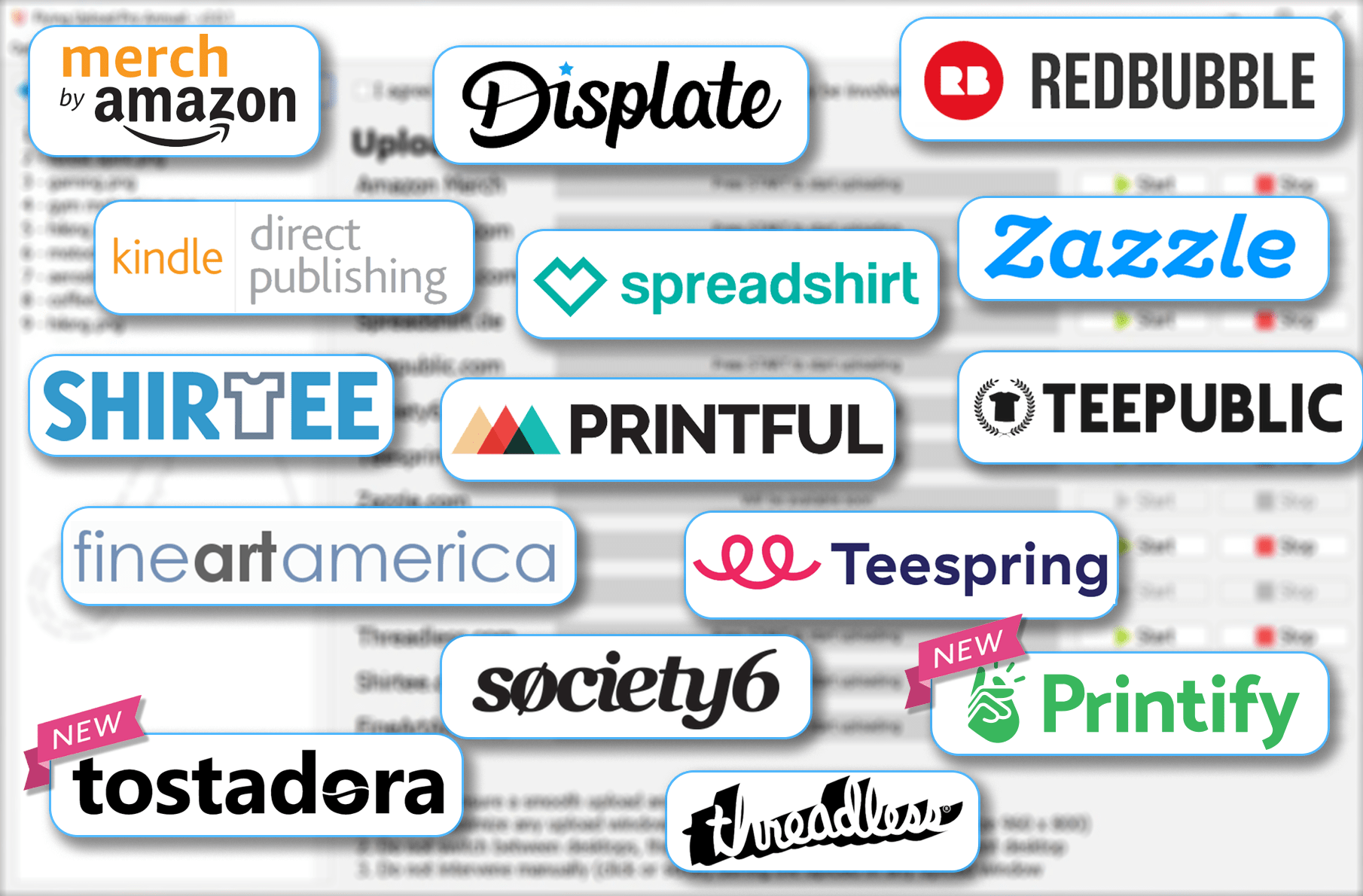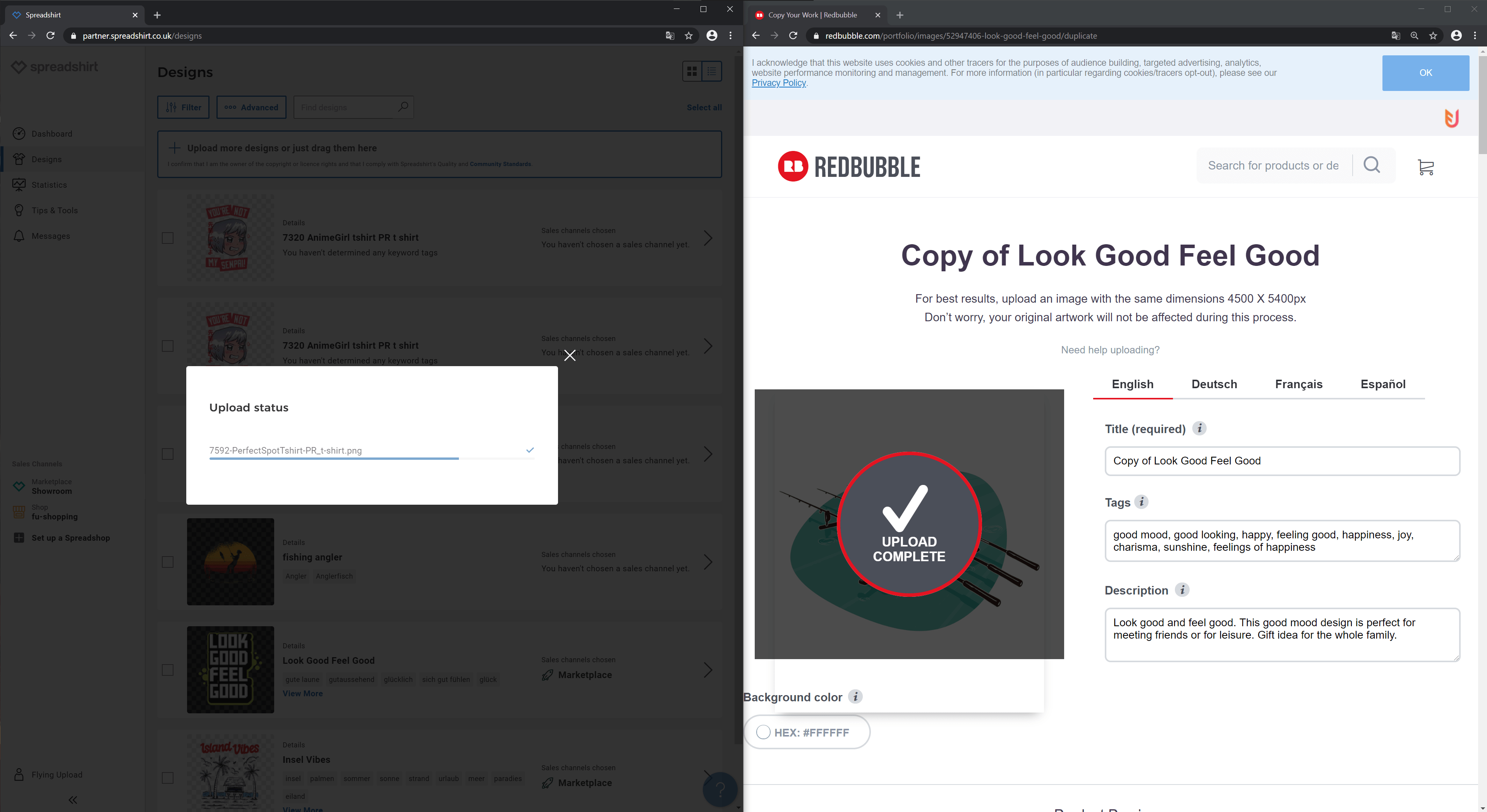 Save Time: Upload Parallel
Why would your wait for each upload?

Let all uploads run at the same time

1 upload, 2 uploads, 4 uploads ….

Use your time more productively

Use the full potential of automation
---
Why waste countless hours uploading manual. Automate all your POD Uploads and be more efficient.
Let's enjoy the tagging and uploading of your designs.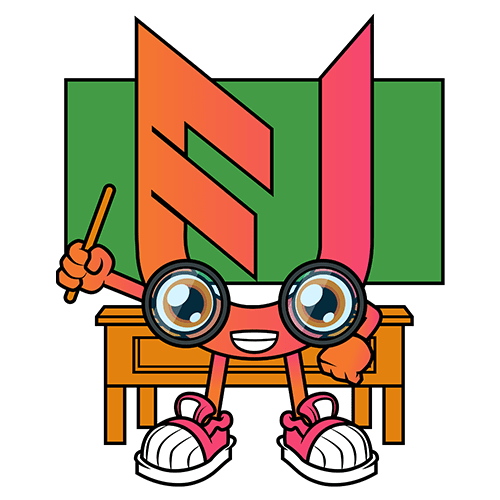 KDP Upload
Automation for KDP Books
Kindle Direct Publishing
Increase your sales by uploading to KDP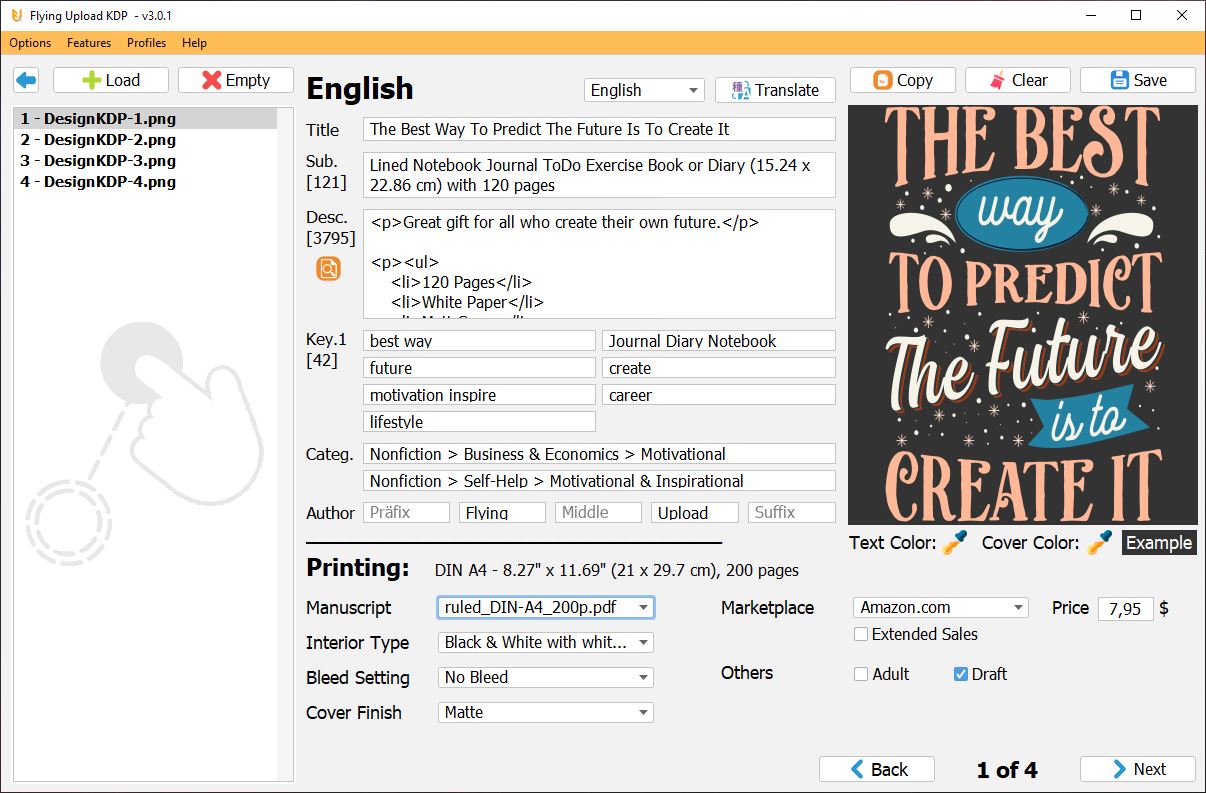 Use the integrated category search

Pick the best category in seconds

Cover Generator – PNG to PDF

Generate the spine text

Generate HTML code with one click

Check your Trademarks for KDP
Are you selling coloring books?

Use your designs to generate books

Create a coloring book from images

Create sudokus, crossword puzzle, …

Create bestsellers with great interiors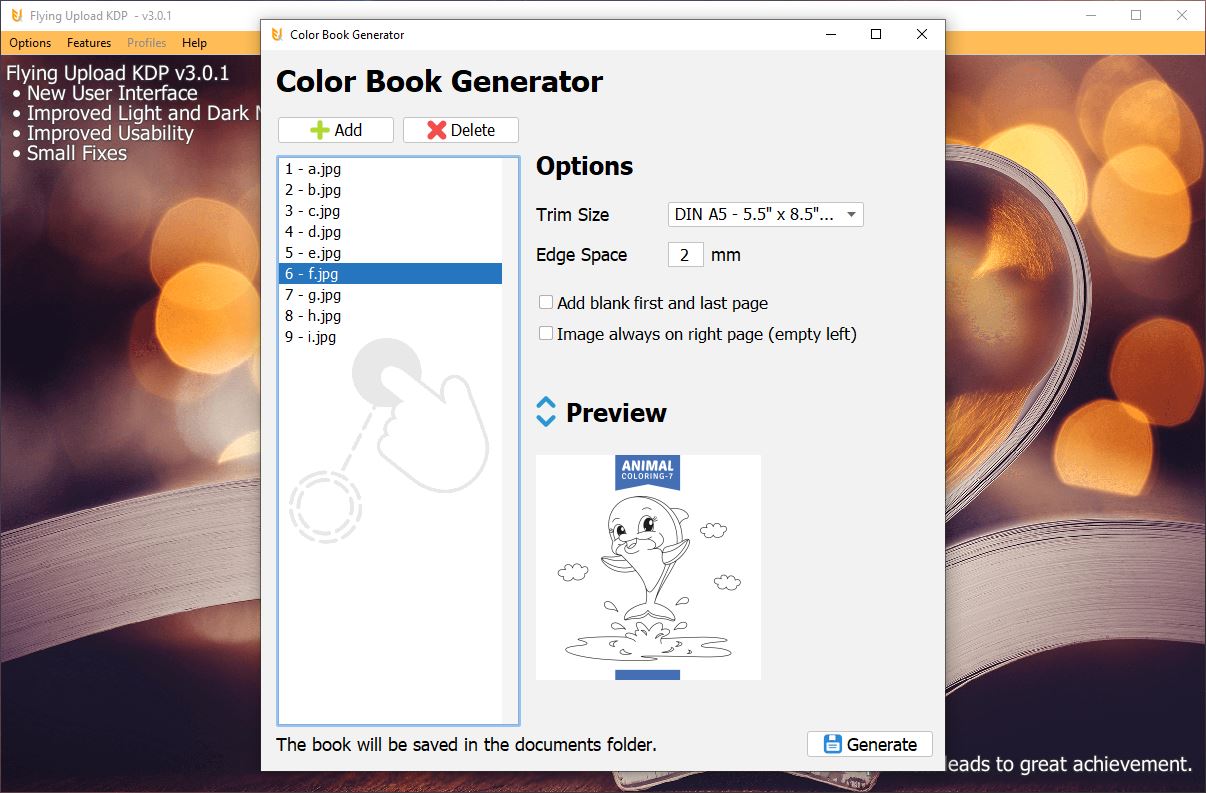 ---
Oh yes, the KDP upload takes much more time than any other upload. Why do it manually if you can automate it? 
Let's enjoy the tagging and uploading of your designs.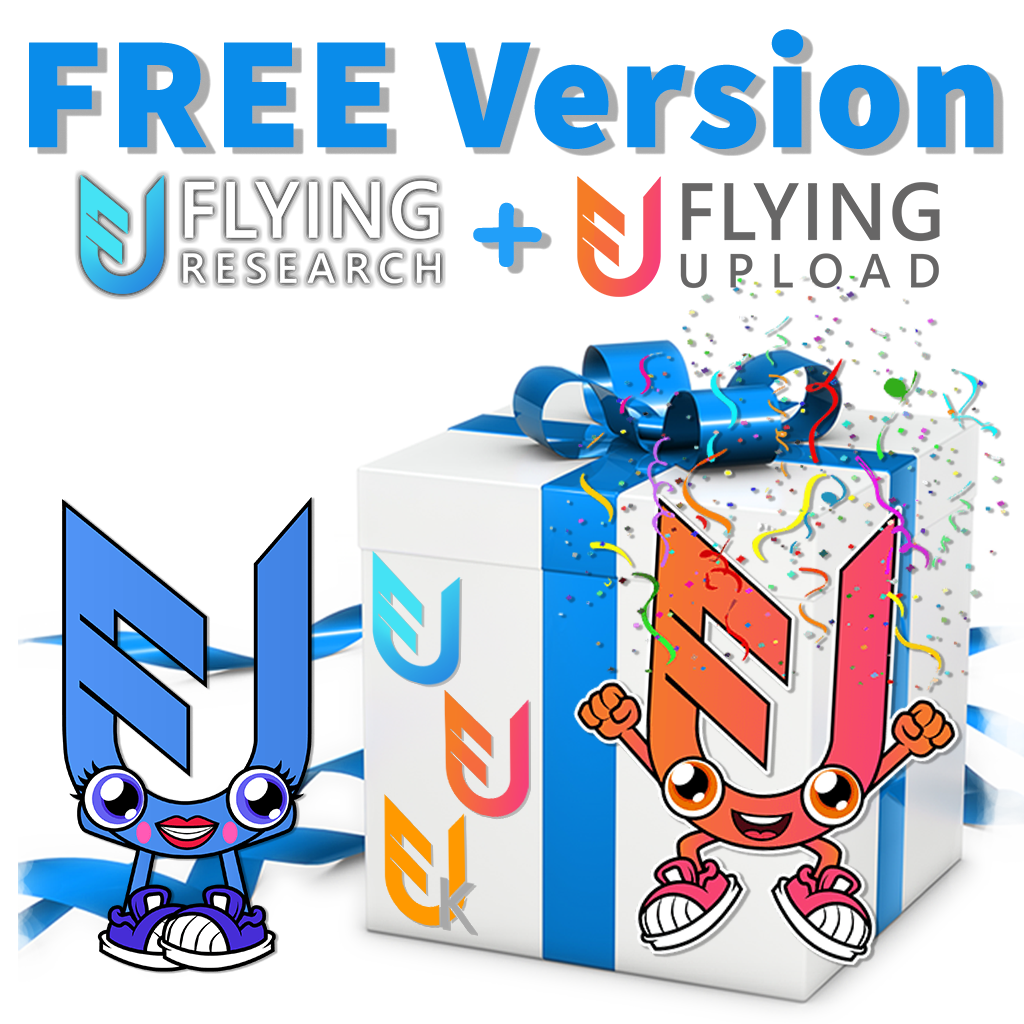 Research & Upload for FREE
Keyword Search
…
Best Sellers
…
Niche List
…
Product Search
…
Trademark Search
…
Design Management
…
Upload to all POD platforms
…
Upload to Kindle Direct Publishing
…
… and much more