Print On Demand Research
Research Tool for MBA Merch by Amazon POD
Research for Merch By Amazon and POD
Do I need any research for my Print On Demand T-Shirt business?
Selling your designs through Merch By Amazon, Spreadshirt, Redbubble, Zazzle, Society6 and others has become more and more competitive over the last few years. In the beginning a Shirt Research Tool for MBA and other Print On Demand platforms was not required to get sales and to get a higher Tier account on Amazon Merch MBA.
If you are selling Shirt on Amazon you have noticed that the situation changed quite a bit. Nowadays the market is way more crowded with Print On Demand and Merch By Amazon Products like T-Shirts, Hoodies, Pop-Sockets, Kindle Direct Publishing Books, and many more. You would need to find the best Print On Demand Niches, but how to find the best Print On Demand Niches? Not only with many products also with thousands of new designs coming in every week. The Print On Demand model is simple to do and therefore attractive to many individuals who would like to earn a passive income with POD.
To be really successful on Merch By Amazon you need excellent ideas, you have to find good niches, and be aware of current trends. All of these things can be done manually or be a Merch By Amazon Research Tool for Print On Demand (or also known as Shirt Research Tool) . 
How To Do Research For POD and Merch?
Merch By Amazon research tool by Flying Research
First of all a good design sells, a bad one doesn't. Ask yourself would you buy your design? Quality over quantity. Research your new ideas well, take your time, and create really good designs for Shirt, Hoodies, Popsockets, Pillows, and many more. A good design should have a unique idea, wake feelings and emotions in the potential customer, and match the style of the buyers group. This is especially important for the merch program on amazon, but also for other Print On Demand websites selling shirts with your designs.
✔ Analyze your buyer group | ✔ Create a great design | ✔ Wake emotions
After understanding the importance of a good design comes the research. The research for print on demand involves a few things. Don't focus on just one thing, do your research on all marketplaces of Merch By Amazon MBA, on Spreadshirt, or on Redbubble for example. Great ideas and quality matters. Search for different niches (for example with a Niche Research Tool), trends and get inspired by new ideas. Also pay attention to the details in the best sellers.
✔ All marketplaces in merch | ✔ POD Niche Research | ✔ Amazon Merch Product Research
Now the question is how to find the perfect product niches? Look at the best sellers of each marketplace of amazon or other print on demand websites. Look for the reason why a design is a best seller, but don't just copy best selling designs. These designs have already ranked for specific keywords and it is unlikely that copying it will bring you many sales in that shirt niche. Try to find ways to make the designs different, or try to find new inspiration. The more different designs you have in different niches with different products the more likely it is that you will archive more sales. Good research is always based on good data. Analyse different niches, look at seller trends, and try to find patterns in the BSR histories of designs.
✔ Merch Analyse Niches | ✔ Amazon Seller History | ✔ Pront On Demand Data Analysis
Flying Research is an All-in-One Research Tool for MBA Merch By Amazon. However it is not limited to Amazon it offers research for Print On Demand platforms like Spreadshirt and Redbubble as well. Research all Marketplaces available in MBA, research profitable niches, analyze Merch By Amazon products, and simplify your workflow. Search for best sellers and there estimated sales, find profitable niches, check the seller trends, research throughout different merch products. Check upcoming events and much more. Our Print On Demand research tool can help with your merch business on Amazon and other POD pages to boost your sales and simplify your workflow.
The Print On Demand Research Tool
Research Tool for Merch By Amazon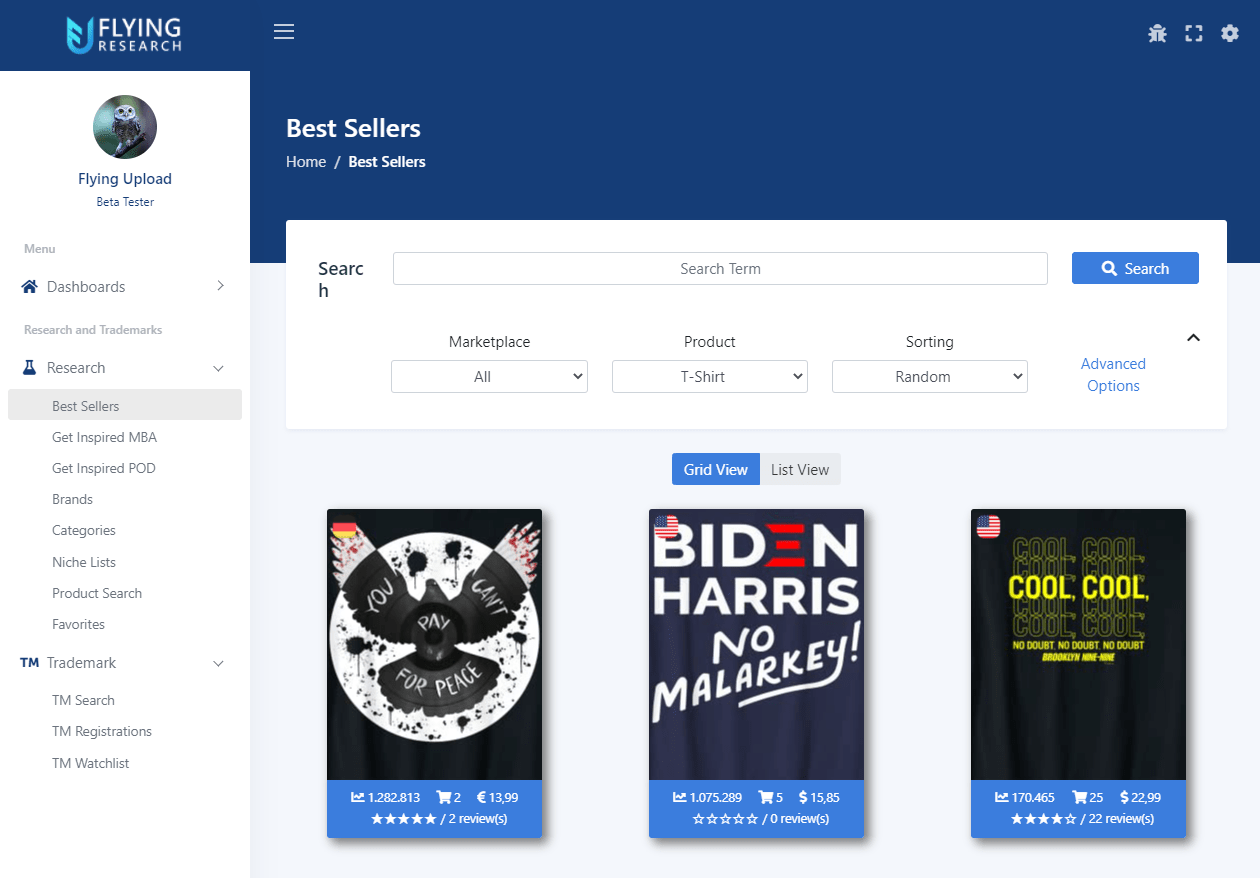 The Research You Will Love
Merch By Amazon & KDP

Marketplaces US, UK, DE, FR, ES, IT

NEW Spreadshirt and Redbubble

Best Sellers

Niche List, Categories, Brands, …

BSR & Price history

Super simple and easy to use
New Designs, New Trends, BSR Hunting

Find new ideas and niches

Amazon, Spreadshirt, and Redbubble

Discover new trends

Save designs to favorites

Filter by categories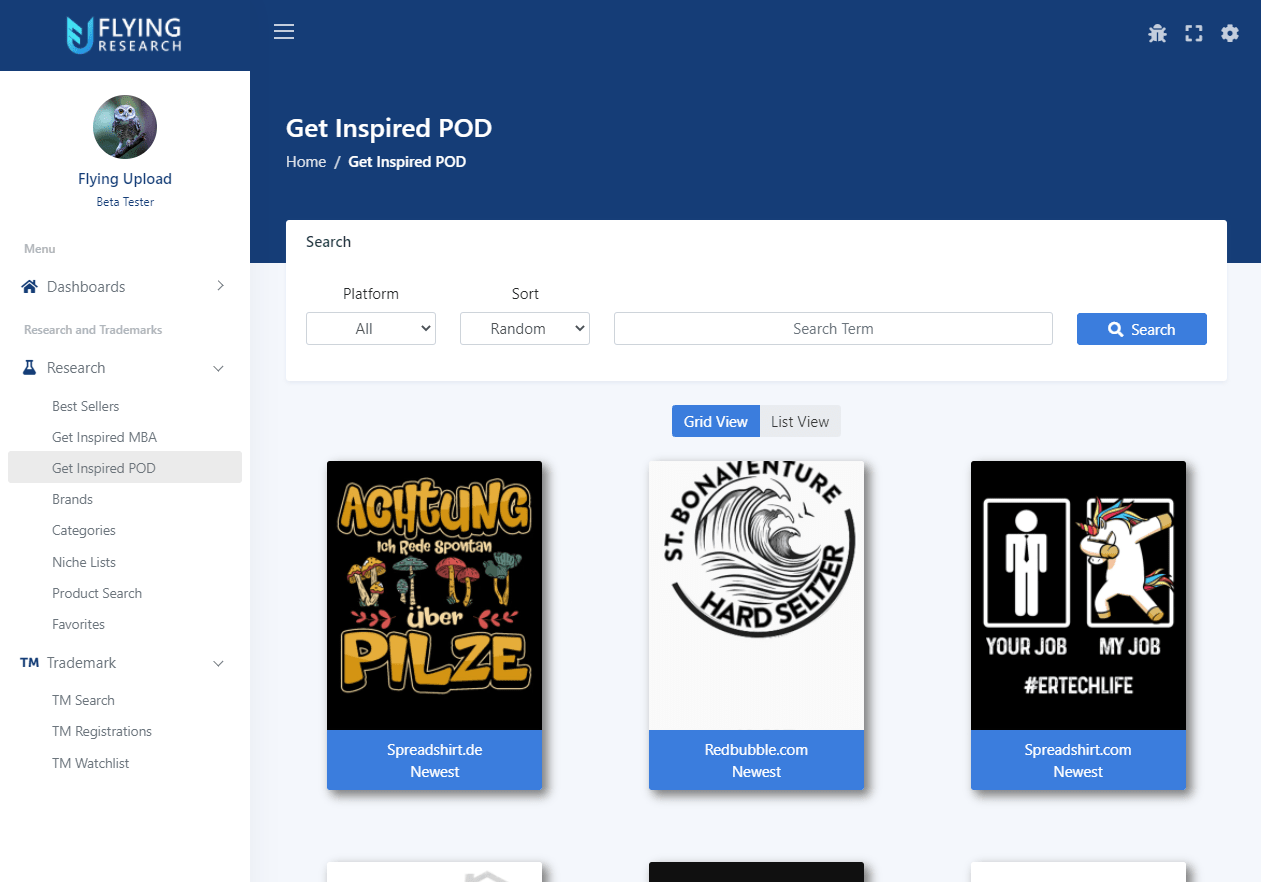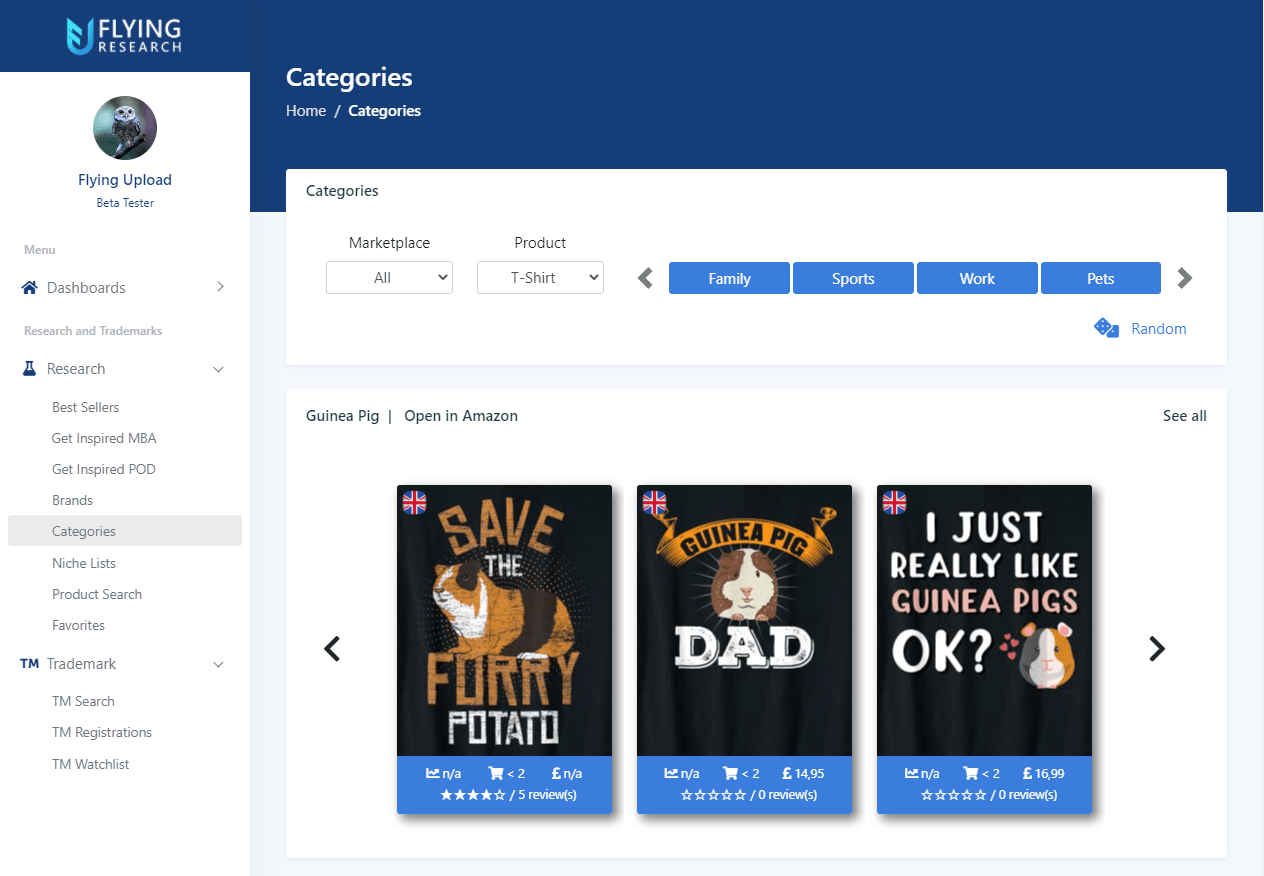 Find profitable niches

Discover new categories

See all official brands

View design details

Open category in search
Find profitable niches

See the trend of a niche

Statistical evaluation

Compare designs

Find niche related keywords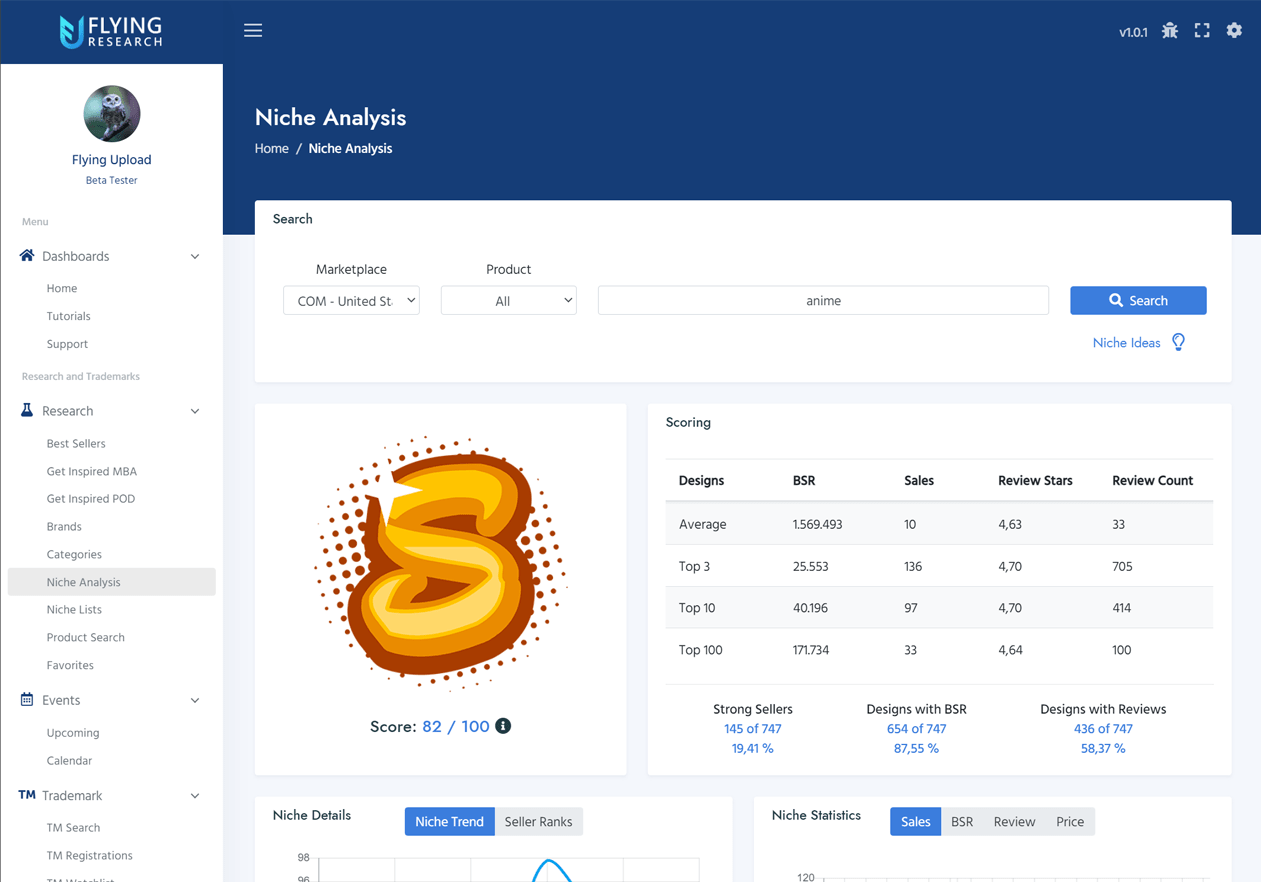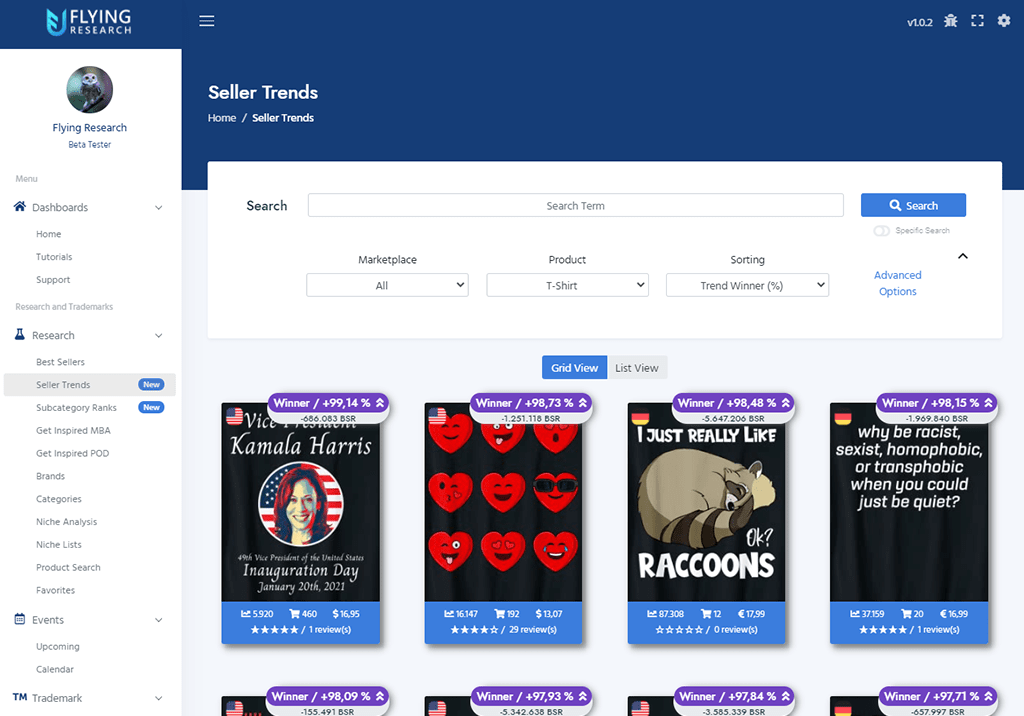 Seller Trends & Newcomers 
Track sales over time

Find BSR Winners and Defenders 

Find upcoming trends

See newcomer designs

See the sales improvements
Your Shirt Research Tool For Niches 
Enjoy your research, analyse niches, find new trends.
Do all your Merch research in one tool.
Best Seller Designs
Explore the best sellers of amazon merch for T-Shirts, Hoodies, Pop-Sockets and more. Analyse keywords and the Best Seller Rank history over time.
Niche Analysis
Search for new profitable niches. Analyze niches for sales, potential keywords, and much more. Compare the best Amazon designs within a niche.
Seller Trends
Investigate the BSR behavior and the seller trends. Explore upcoming trends and study the sales behavior of your competitors designs.
Your Print On Demand Research Tool
Improve your Merch By Amazon Research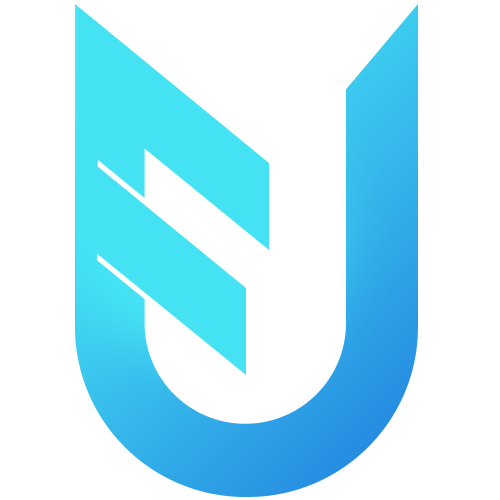 What are you waiting for, find new
ideas, analyse amazon niches, find
new trends, and boost your sales.